If you've been applying the same products, day in, day out, since you were 15 it's time to shake things up! Discover Clinique makeup that's simple and kind to skin.
Browse below and find Clinique's entire range, including Adore Beauty's favourites the Chubby Stick range and their ophthalmologist tested mascaras. If you're looking for a new foundation, read our guide on how to choose the right product for your skin!
How to use Clinique's Chubby Stick Make Up Range:
Use the oil-free Foundation Stick for a natural base that doubles as the ultimate on the go touch up
Enhance depths below cheekbones, under the chin and around the face with the creamy contour stick that blends seamlessly
Highlight the cheekbones, nose and the cupids bow using the Sculpt Highlight for a luminous glow
Add the Cheek Colour Balm on top for a healthy, natural pop of colour
Use the Shadow Tint for Eyes for lightweight and long wearing colour on the lids. Use the range of colours for transitioning from day to night
Finish off with your choice of lip balm with tinted, plumping gloss or the range of intense moisturising colours
These easy, twist-up Chubby Sticks deliver mistake-proof colour to your face, eyes, cheeks and lips. Top off your look with Clinique's most popular ophthalmologist-tested mascaras.
Showing 20 products of 81.
---
Recent reviews on Make-up products


Clinique
Clinique Anti-Blemish Solutions Liquid Makeup
$55.00
My favourite foundation!
I have always struggled with hormonal cystic acne for as long as I can remember, and this is the only foundation I have come across that doesn't irritate, clog pores or make breakouts worse! 10 years on and this foundation is still giving me full coverage and a smooth complexion every time I use it. I really like the silky formula and the fact that I found a perfect match for my pale skin.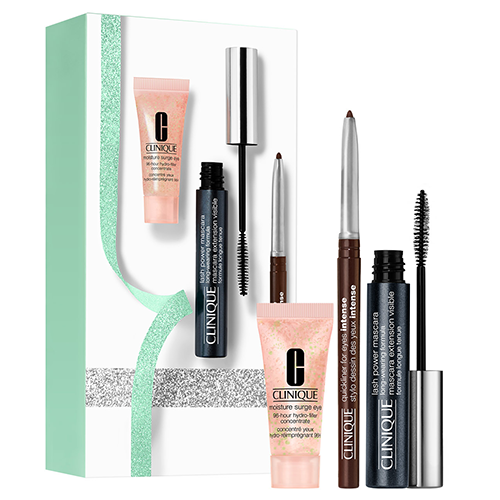 Clinique
Clinique Power Lashes
$39.00
Best gift set from clinique
This is the best because its suitable for everyone, the products are great quality. I got one for myself and a few for my sisters! Its great!
What people are looking for the most