Treat your locks
Awesome product to revitalise tired hair condition and perk up your colour. I use it on the roots and mid-lengths as directed, the longer you leave it the better, then I massage through the ends for the last couple of minutes. Repeating the process doesn't dry your hair out so don't be afraid! Any treatment or toner applied after takes beautifully leaving your hair looking fresh from the salon.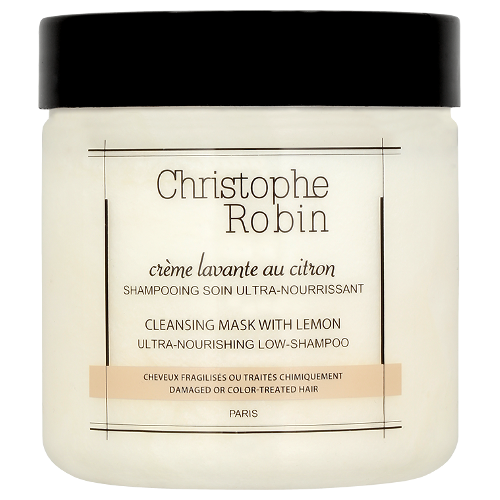 Christophe Robin
Christophe Robin Cleansing Mask with Lemon
$63.00
Love it!
This stuff takes some getting used to. It doesn't foam up like shampoo - but that's the point. It's very gentle.
My hairdresser recommended i use this as a shampoo on my fine bleached hair, and to leave it in a bit longer as a hair mask/conditioner!
Love it, really good and not drying at all. Cleans my hair really well.