The Aspect serum line is a comprehensive selection of products for every common skin concern. Utilising ingredients sourced from biotechnological and pharmaceutical sources that are certified organic when possible, the company offers high-tech solutions that are as natural as possible. What's the catch? There isn't one! Aspect truly delivers quality serums that help you achieve your skin goals without irritation.
Got dark spots? Try Aspect Pigment Punch. With Tyrostat, vitamin E, and lactic acid, this serum gets you on your way to diminished dark spots without the irritation of a peel. For brightening and resurfacing, Aspect Extreme C20 and Extreme B17 provide antioxidants and other nutrients essential to skin health to boost luminosity and elasticity. Aspect Jungle Brew is a solid choice for clearing acne-prone skin with soothing botanicals and vitamin E.
For those who prefer an anti-ageing focus, Aspect offers a class of serums designed to minimise inflammation and resurface for more youthful skin in no time. Aspect Red-Less 21 reduces redness and irritation with sea buckthorn oil. Aspect Hydrating Serum contains multiple weights of hyaluronic acid and plumps the skin without the feel of a heavy moisturiser, making this serum an effective hydrator for everyone. For those looking for serious anti-ageing, Aspect Retinol Brûlée combines retinol to resurface and soothing Chinese willow herb to calm irritation.
Now that you're familiar with the Aspect line, all that's left to do is choose your perfect serum!
Showing 13 products of 13.
---
Recent reviews on Serums products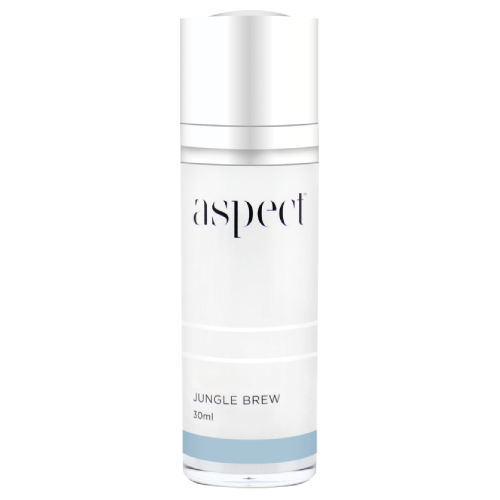 Aspect
Aspect Jungle Brew
$135.00
Love this!
I use this serum when my skin is particularly oily and it is great to get it under control while still offering the protection of vitamin c etc.