A good hair day every day. Revolutionising the way people straighten their hair, ghd offers professional quality and advanced technology. ghd is at the forefront of the haircare market, constantly developing and innovating.
ghd has dominated the hair market since its launch in 2001, founded by a top hairstylist in the UK who wanted to retire from the salon but not from the hair industry. Creating products that could be used by both professional hairstylists and the everyday consumer, ghd soon released its cult-classic flat irons, which are still one of the company's most popular products.
Why are more people choosing ghd?
Ever wondered what ghd stands for? ghd means good hair day, and they go the extra mile with the latest innovations to ensure your hair is beautifully styled yet protected from damage.
Our Favourite Range
ghd designs for what you and your hair really need. With high-quality products, ghd creates essential hair tools such as hair dryers and curlers, as well as hair styling products that are designed to partner with. To make choosing from the range easier, we've listed some of our favourite products below, and also done a side by side comparison with the range from Cloud Nine.
ghd Glide Professional Hot Brush: the ghd Glide Brush uses a combination of ionic and ceramic technology to tame and smooth frizzy hair.
ghd curve 2.0 creative curl wand: a versatile ghd curling wand that helps you create a wide range of curls that will last. The curve soft curl tong decreases in diameter so you can choose the type of curl you would like to master.
ghd air professional hairdryer: a powerful ghd hair dryer with advanced ionic technology. This dryer's ergonomic design will give you maximum control and is also comfortable to hold. This dryer also includes a cool shot button for a blast of cold air that allows you to tailor your blow dry.
ghd gold professional hair styler:one of our favourite ghd hair straighteners comes with dual zone technology for constant heat regulation. The height of ghd engineering.
ghd caters to every hair type and style. So, if you want to know what are the best ghd straighteners to get, base it off your hair type and follow our how-to guide.
Heat Settings and Technology
Everything ghd releases is grounded in years of research and development. The scientific advancement of patented Dual and Tri-Zone Technology work to regulate heat in ghd's range of stylers.
How hot are ghd straighteners really? ghd stylers can heat up in as little as 25 seconds and can reach 185 degrees, which is the optimal temperature for these stylers to operate effectively. If you're wondering if your ghd straightener will turn itself off - sleep mode will switch it off after 30 minutes.
What is the best place to buy real ghds online in Australia?
For competitive, price-matched value, great offers and top-rated customer service, Adore Beauty can't be beat. We are official Australian online stockists of ghd. Easy returns and Afterpay, as well as regular site-wide promotions - which you can browse here. You will also receive warranty and coverage under Australian consumer law.
Showing 20 products of 38.
---
ghd, articles & community
Recent reviews on ghd products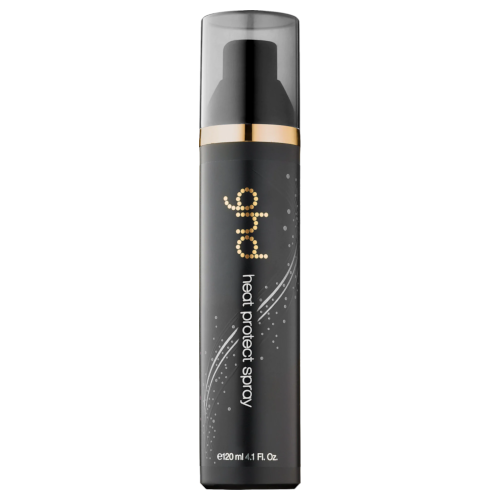 ghd
ghd Heat Protect Spray 120ml
$30.00
Disappointed
Ok. I think I'm gonna have to try this product again. When I see the overall score, it seems to me that I must have missed something. I trust this brand so I have no doubt about its main role of heat protection. However, I find it leaves an unpleasant texture on the tips. As if the hair was no longer hydrated, on the touch it looks like a straw. My hair is thin on the ends and maybe I was spraying...
What people are looking for the most