Think SK-II, think pitera. Hailed as the key to restoring and maintaining your skin's balance and beauty, here's the ultimate guide to this Japanese brand's hero ingredient…
Think SK-II, think pitera. Hailed as the key to restoring and maintaining your skin's balance and beauty, here's the ultimate guide to this Japanese brand's hero ingredient…
SK-II Stempower Essence
The History of Pitera
Over forty years ago, SK-II scientists started to search for a vital ingredient that would transform the skin.
They found the answer in a sake brewery in Japan where they noticed the older workers with beautifully clear, smooth and youthful hands but aged and lined faces.
5 years later, SK-II's biggest skincare breakthrough was born – pitera. A new skincare ritual, its transforming power was so captivating that it inspired the brand's name – SK-II Crystal Clear Skin.


What is SK-II's Pitera?
SK-II Pitera is a naturally derived concentrate of vitamins, minerals, organic and amino acids, all these ingredients are found in our Natural Moisturising Factor (NMF) are vital for the healthy function of the skin.
Amino acids – principal component accounting for 40% of NMF in human cells, play a major role in moisturising the skin
Organic acids and calcium – contributes to making old cells peel off smoothly
Vitamins – help the skin's cells renew smoothly
Minerals – improves skin texture, creates bright & transparent skin
Pitera found in SK-II Products
What are the Benefits of SK-II's Pitera?
Pitera is full of vitamins, amino acids, minerals and organic acids that work together to allow the skin's natural surface rejuvenation process to function at its prime.
Helps moderate the skins natural functions
Replenishes skins moisture
Smooths skins surface texture
Helps balance skin pH level
Achieves a good balance of sebum
Helps make skin crystal clear
Unique to all SK-II products, pitera helps your skin feel smooth, plumped and hydrated and, over time, evens out skin tone.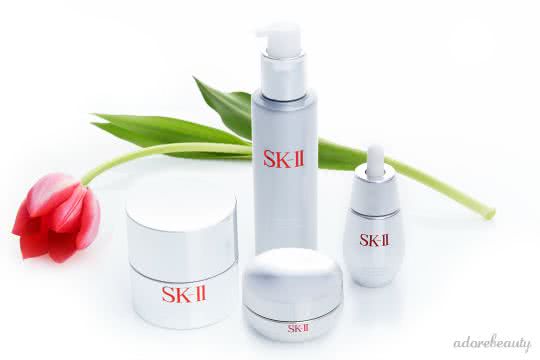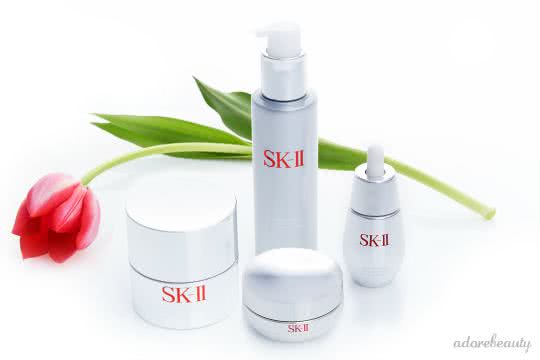 SK-II Range with Pitera
IS THERE AN SK-II PITERA PRODUCT THAT SUITS COMBINATION SKIN WITH LARGE PORES?
Yes, the SK-II Pitera Essence Set was designed for people with combination skin and also large pores.

It is a $99.00 investment however you get to try three different products from the SK-II range. You can then decide if the products suit your skin and purchase the full size items.
Shop SK-II here.