Inika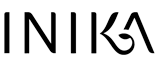 Official Stockist of Inika
Inika offers a brand new genre in natural and mineral cosmetics; combining innovative formulations, high performance products and inspiring colours, Inika offers vibrant makeup that's good for you. Inika was born from a need in the industry for certified organic, natural and mineral cosmetics that were just as good looking and glamorous as they were high performing and also had purity of ingredients.
Inika make-up is either 100% certified vegan, 100% certified organic, or both. Inika products are 100% certified cruelty free, halal and are produced ethically with care for the environment.
Secrets
It is our mission to produce divine natural cosmetics that people fall in love with.

INIKA has been awarded one of the highest safety ratings in the world by the EWG (Environmental Working Group) and is committed to maintaining our Certified Organic, Halal, Cruelty Free and Vegan status.

We guarantee our products are 'Free' of the following ingredients:

No petrochemicals and other synthetic substances
Non-organic products of animal origins
No talc
No fragrances and other colour components of non-organic or synthetic origin
Anti-microbial agents not produced from organic sources
No chelating agents based on EDTA and its salt
No fatty chain source material of petrochemical origin
No sulphonation, ethoxylation or propoxylation
No alkyl sulphates (eg sodium lauryl sulphate, sodium coco sulphate, ammonium lauryl sulphate)
No alkyl ether sulphates (eg sodium laureth sulphate, ammonium laureth sulphate)
No polyethylene glycol (PEGS)
No polysorbates (eg polysorbate 20)
No ethanolamides (eg cocamide DEA, cocamide MEA)
No chemically synthesized sunscreens
No potentially harmful preservatives such as parabens, sodium benzoate & parfum.
read more/less

Secrets


It is our mission to produce divine natural cosmetics that people fall in love with.

INIKA has been awarded one of the highest safety ratings in the world by the EWG (Environmental Working Group) and is committed to maintaining our Certified Organic, Halal, Cruelty Free and Vegan status.

We guarantee our products are 'Free' of the following ingredients:

No petrochemicals and other synthetic substances
Non-organic products of animal origins
No talc
No fragrances and other colour components of non-organic or synthetic origin
Anti-microbial agents not produced from organic sources
No chelating agents based on EDTA and its salt
No fatty chain source material of petrochemical origin
No sulphonation, ethoxylation or propoxylation
No alkyl sulphates (eg sodium lauryl sulphate, sodium coco sulphate, ammonium lauryl sulphate)
No alkyl ether sulphates (eg sodium laureth sulphate, ammonium laureth sulphate)
No polyethylene glycol (PEGS)
No polysorbates (eg polysorbate 20)
No ethanolamides (eg cocamide DEA, cocamide MEA)
No chemically synthesized sunscreens
No potentially harmful preservatives such as parabens, sodium benzoate & parfum.

Reviews