Adore Beauty Women in Tech Scholarship 2019
Adore Beauty is the dream-made-reality of Kate Morris, a beauty junkie from Launceston, Tasmania who decided there needed to be an alternative way to shop for beauty. One that was more accessible, less intimidating and empowering for women than shopping in your traditional department store. That was 18 years ago!
Today, Adore Beauty is a bustling, quick-paced, passion driven company employing over 110 team members who saw Kate's vision and decided to join her on the journey. Every team member at Adore Beauty brings a new dimension to the company and its culture - that's what makes us unique. The team at Adore Beauty live and breathe the company values: we work for each other, we do the right thing, we continue to grow and we bring a positive energy to work each day.
Kate is passionate about supporting, encouraging and engaging women in technology. For the second year running, Adore Beauty is offering a $2000 bursary towards university fees, plus a month long paid internship with our ecommerce team based in our Northcote (VIC) office.
This year the Scholarship has been expanded and will be awarded to up to three successful recipients.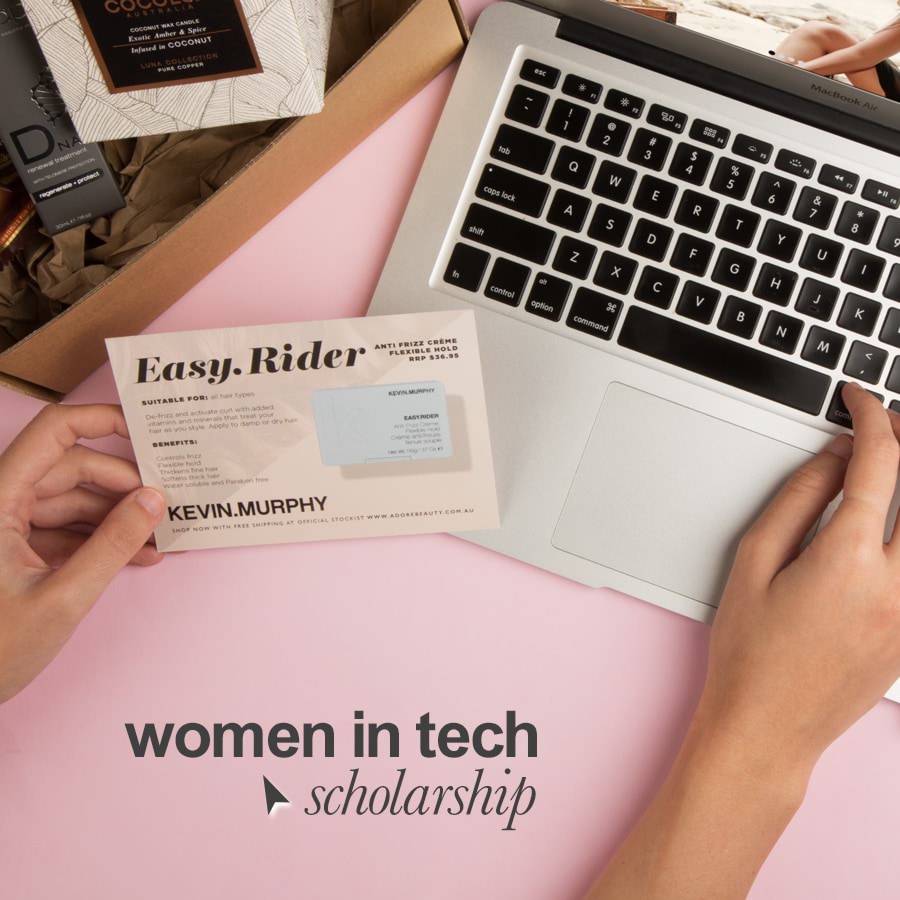 "The Women in Tech scholarship gave me valuable insight into the inner workings of an e-commerce business, as well as an opportunity to freely experiment with the cutting edge technology that powers it. Bring your love of tech and passion for learning - this is a great chance to explore exciting new skills and apply them to a real project."
Rachel Mui, Women in Tech Scholarship recipient, 2018
Who should apply?
The scholarship is open to university students who identify as female, studying an Australian university degree in computer science or similar qualification. 2nd or 3rd year students preferred. You must be an Australian resident or have a visa that allows for full time work for employment purposes.
If the successful candidate resides outside of Victoria, Adore Beauty will provide airfare to attend the internship but accomodation must be arranged by the candidate.
Your internship will be hands-on, so you'll get the most out of it if you've studied any/all of the following:
JavaScript and Web Standards

Golang, Python, Java C++ or similar OOP language

Frontend frameworks like React, Vue and/or Angular

CSS and /or pre/post-processors like SCSS

Translating UI designs into working websites with HTML and CSS
You must be able to demonstrate good communication and interpersonal skills, as well as the ability to work successfully in a fast paced environment with high degrees of ambiguity and change.
How to apply
Please send a covering letter and your resume to gin@adorebeauty.com.au, outlining why you would love to be awarded this scholarship. Applications close January 31st 2019 with a view to completing your internship in 2019.