Infuse your hair with softness, hydration and a silky touch with one of Virtue's conditioners. Blending both cutting-edge ingredients and potent botanical extracts, each one of Virtue's conditioners restores the condition of the hair and repairs damage with every use.
Virtue Conditioners are powered by the breakthrough scientific discovery of Alpha Keratin 60ku. A whole protein derived from ethically-sourced human hair, this innovative ingredient is easily recognised by the body and drawn to damaged areas of the hair. Strand by strand, damaged hair fibres are smoothed, resurfaced and cracks are filled in, leaving hair softer, shinier, smoother and healthier than before.
Which Virtue Conditioner should I use?
I have damaged, dry or weak hair
Virtue's Recovery Conditioner is perfect for hair damaged by heat styling and chemical treatments. Available in three sizes - standard, pro and mini - this rich conditioner hydrates strands while repairing damaged areas of the hair cuticle.
Powered by Alpha Keratin 60ku, brittle ends and lengths are strengthened and restored over time, leaving hair softer, shinier and more manageable. Ideal for dry, damaged or weak hair but suitable for all hair types.


I have fine, flat or limp hair
Give your hair maximum body and bounce with Virtue's Full Conditioner. Designed specifically for fine, flat or limp hair, this conditioner hydrates without weighing down hair. Fine strands are plumped and hair is full of movement and shine.
Alpha Keratin 60ku helps to rebuild any damaged areas of the hair, while improving overall strength and hair health.


I have frizz-prone hair
Virtue Smooth Conditioner is designed to eliminate frizz with every wash. Rough hair cuticles are re-paved and friction between strands is reduced, treating frizz at the source.
The richly hydrating formula infuses hair with moisture while strengthening and improving hair health over time.
All Virtue Conditioners are safe for colour- and chemically-treated hair, and contain no sulfates, parabens, phthalates, synthetic colours or dyes, or gluten.
Showing 10 products of 10.
---
Conditioner, articles & community
Recent reviews on Conditioner products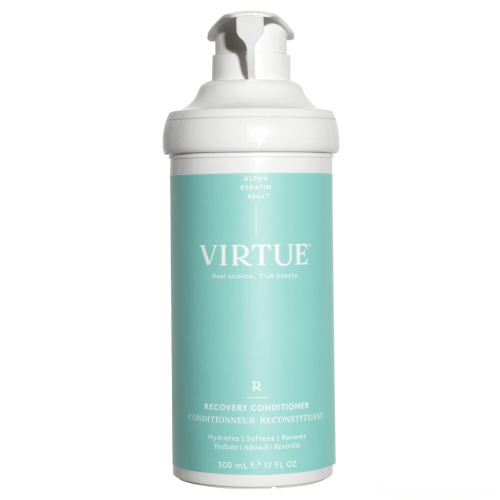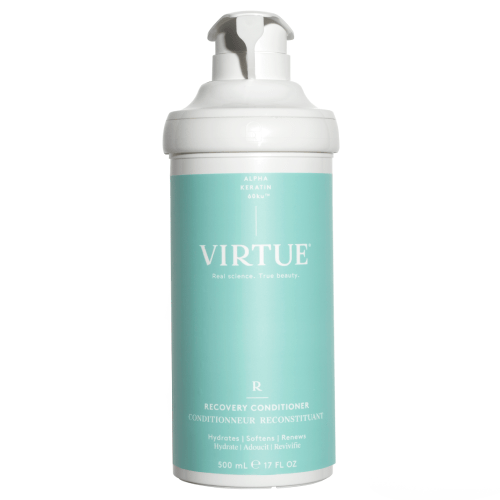 Virtue
VIRTUE Recovery Conditioner 500ml
$121.00
Hair is so soft and shiny
This conditioner is on par with a lot of the hair masks I use. It provides intense hydration whilst making my hair so soft and shiny! I really like this and will continue to use. I like leaving this on for at least 10 minutes to get the most out of it.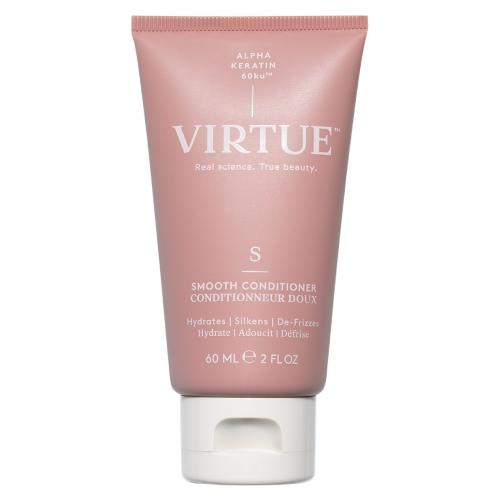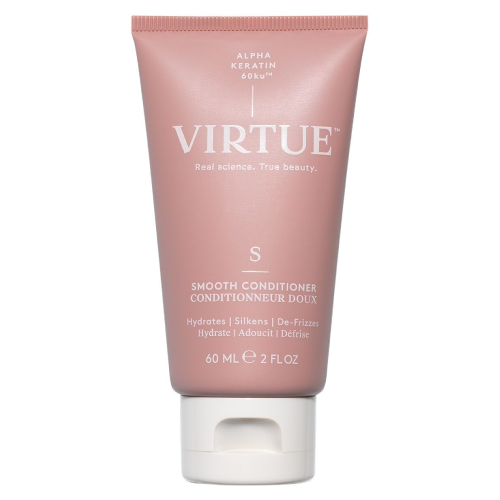 Virtue
VIRTUE Smooth Conditioner 60ml
$22.00
Does reduce frizz and provides light moisture
This conditioner does reduce frizz and keeps my short baby hairs at bay, however, it doesn't provide as much moisture as I would like to my hair. I usually use a hydration mask afterwards.