Your body needs a combination of vitamins and minerals to function properly. Whilst you can obtain these from your diet, there are many benefits of applying certain micronutrients directly to your skin. Vitamin A is an important vitamin for cell production and growth, and this vitamin can be used to improve uneven skin tone and texture and as part of an anti-ageing skincare routine.

The Ordinary offer a variety of Vitamin-A-enriched products, which can help improve the look and feel of your skin for a brighter and healthier complexion.

The key benefits of Vitamin A
Helps with cell production and growth
Can be used as part of an anti-ageing skincare routine
Smooths fine lines and wrinkles
Minimises the appearance of pores
Available in Retinol formulation for less irritation


What is Vitamin A and how does it work?
Vitamin A is in a variety of foods and is a must-have in your diet. However, certain forms of A can also be applied directly to the skin to help with cell production and cell growth. Vitamin A can also help to reduce the appearance of pores, smooth fine lines and wrinkles, and even out skin tones.

Vitamin A itself can cause irritation, especially on sensitive skin. Retinoids are available for those who have not used Retinol-based products before or have sensitive skin.

What is the difference between Vitamin A and Retinol?
When applied directly to the skin, some forms of Vitamin A can cause irritation. Retinol is a form of Vitamin A that naturally occurs in the skin and, therefore, is better tolerated.

Which skin types is Vitamin A best for?
There are many benefits of applying Vitamin A to the skin; however, this ingredient is not suitable for all skin types. Normal, combination, and oily skin are the best matches for Vitamin A, especially if these complexion types suffer from acne or breakouts.
Whilst dry skin can sometimes benefit from Vitamin A, it may be too dehydrating and irritating for others. If this is the case for you, look for Retinol instead. Those with sensitive skin should avoid all Vitamin A and Retinol-based products.

Does Vitamin A need to be used alone?
Vitamin A is a high-potency ingredient that can interact with other active ingredients. This vitamin should not be applied on the same night as other active serums or products. However, Vitamin A can be used alongside gentle moisturisers and hydrating serums to counteract the drying effects.

Does Vitamin A make skin more susceptible to sun damage?
Vitamin A strips skin and can increase sun sensitivity. It is important to wear SPF when using any Retinol-based products to protect your complexion from harmful UV rays.

Is Vitamin A good for acne?
Vitamin A encourages skin-cell renewal, so Vitamin-A-based products are great for acne-prone skin. They can help to rid skin of dead-cell build-up, prevent congestion, and regulate the amount of oil produced by the skin.

Is Vitamin A good for scars and pigmentation?
With continued use, the appearance of scarring and pigmentation can be reduced effectively with Vitamin A-based products, as they help to boost cellular turnover for a fresher complexion.

Is Vitamin A good for rosacea?
Vitamin A products are not recommended for those who suffer from rosacea, as they can cause further irritation and encourage flare-ups. Instead, reach for calmer active ingredients that help to reduce inflammation.

Is Vitamin A comedogenic?
Vitamin A is non-comedogenic and will not cause skin congestion.

Is Vitamin A good for wrinkles?
Vitamin A is known as being one of the most effective anti-ageing ingredients, not just for preventing ageing but also for reversing existing signs. With continued use, Vitamin A can help to minimise the appearance and depth of fine lines, wrinkles, and expression lines.

Is Vitamin A good for dark spots?
Vitamin A encourages skin cell turnover, so it helps to even out and brighten any dark spots on the skin.


Recent reviews on Vitamin A products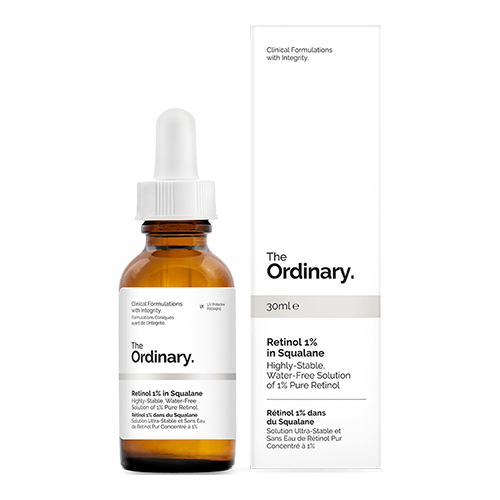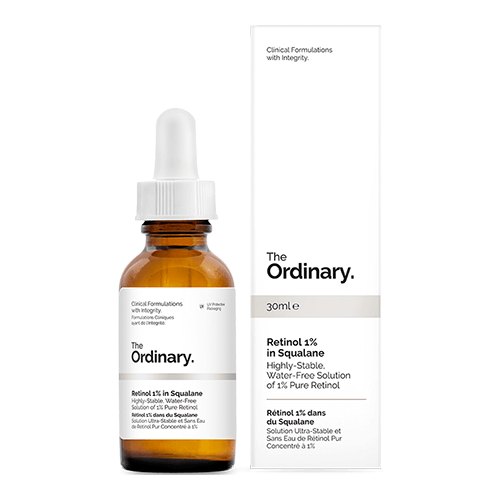 The Ordinary
The Ordinary Retinol 1% in Squalane
$12.70
The Ordinary Retinol 1% in Squalane
I really really like this product. I have mature skin, so retinol is a good product in general for me. I get no irritation at all and find the Squalane gives it a very soft, lovely texture for applying. I use it every night without a doubt and can see good results. My skin looks smoother and I will continue using this product.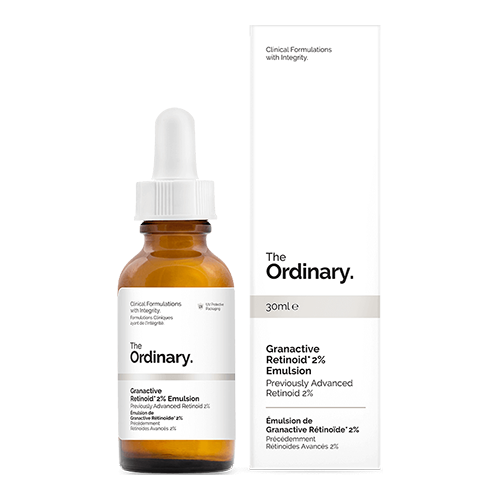 The Ordinary
The Ordinary Granactive Retinoid Emulsion 2%
$17.90
The Ordinary Granactive Retinoid Emulsion 2%
I have repurchased this product, as I feel it has considerably helped with minimising pigmentation on my skin. I having ageing skin, in my late 50's and I really feel this product has helped my face look refreshed and less mature. I have not experienced any irritation at all, and like the texture. I also like that each bottle seems to last about six months, and I use it every day. I love this stuff!