Dry Skin
Dry skin is generally pretty easy to recognise and requires a significant amount of maintenance to stay hydrated and supple. Major signs and symptoms of dry skin include tightness, dullness, flakiness, and roughness.
However, in some cases, dry skin can be a difficult skin type to diagnose, as dehydration can often be caused by seasonal changes or other factors, such as climate, working conditions, and frequent travel.
Not sure if you're dry or just reacting to your environment? Some questions you can ask to help figure out if you're dry by nature are:
How does my skin feel after cleansing? Dry skin generally feels tight and dry after cleansing due to the lack of oil present. If your skin is truly dry, you'll feel a significant lack of hydration when you're cleansing your skin as well as after showering and swimming.
How does my skin feel in different environments? If your skin is dry, it will generally feel dry regardless of the environment you're in. Spending time in airplanes and office buildings with recycled air or heating can cause minimal dryness for those who aren't dry and severe dryness for those who are. If you only feel your skin drying out in certain environments, you're most likely experiencing situational dryness, not all-around dryness.
How quickly does my moisturiser sink in? If your skin is dry, it will eat your moisturiser right up. Try applying moisturiser and waiting a few minutes to see how quickly it absorbs. If a thick, heavy cream soaks in immediately, leaving skin feeling soft and silky but not moist, you've most likely got some dry skin on your hands.
For more information on dry skin and how best to take care of it, check out our Ultimate Guide to Skincare for Dry Skin.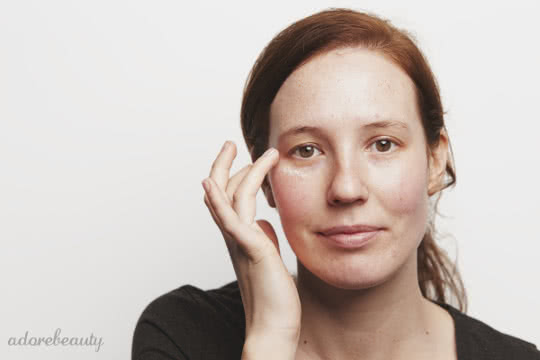 Most Common Concerns for Dry Skin
The most common concerns for skin that's dry are ageing, sensitivity, and dullness. With no hydration, the skin can appear grey, sallow, and showcase wrinkles and imperfections much more visibly than normal/combo skin.
The lack of hydration, and thus lack of skin's proper barrier function, leaves dry skin open to irritation. Ensuing concerns include sensitivity, redness, and reactive issues. Some helpful resources for dealing with dry skin are our Ultimate Guide to Anti-Ageing Skincare and our Ultimate Guide to Skincare for Sensitive Skin.
So now that you've identified your skin type, it's time to check out some products to help you best care for your skin.

How to Choose the Best Products for Your Skin Type


The Best Products for Oily Skin
Products intended for oily skin often come in lightweight formulas and feature acne-fighting ingredients, as this skin type is often plagued with spots. We've got some great recommendations for oily skin, including:



The Best Products for Normal/Combination Skin
Normal/combo skin can take tons of products. Our recommendations address not only maintaining good, normal skin, but balancing, perfecting, and treating other concerns such as pigmentation issues and ageing. Some great resources for normal skin include:

The Best Products for Dry Skin
Dry skin needs a lot of love, and we're here to deliver some amazing recommendations for dry skin products. Some great resources for finding the best dry skin products for you are:

Check out all of our amazing Ultimate Guides to arm yourself with as much skincare knowledge as possible! Adore Beauty is always here to help you make the best skincare choices for your skin.
Once you've learnt more about your skin type, check out our range of skincare – including Certified Organic & Vegan products