Chemical peels don't have to be scary, and are certainly not limited to in-clinic treatments. At Adore Beauty we are huge fans of our perfectly safe and highly effective at-home chemical peels.
These potent treatments work to target a wide range of skin concerns including oiliness, aging skin, acne and pigmentation.
You can expect all these chemical face peels and exfoliants to reveal a smoother, brighter complexion with the help of Enzymes, AHAs, BHAs or Vitamin A.
Our Favourite Chemical Peels for Brightening
One of the major reasons people want to try a chemical peel at home is to help fight dullness and pigmentation. These types of chemical peels usually contain Glycolic acid, Lactic acid and Hyaluronic acid, which penetrate the layers of the skin.
We recommend the Pixi Glow Peel Pads or the Alpha-H Liquid Gold for a brightening chemical solution and a Glycolic acid peel. These are the best chemical peels for hyperpigmentation and the best chemical peels for glowing skin.
Our Favourite Chemical Peels for Firming
To firm the skin try the Alpha-H Beauty Sleep Power Peel, only available at Adore Beauty. The regenerative anti aging formula includes Retinol, Collagen and Glycolic acid to firm and smooth the skin. This is the best chemical peel for aging skin.
Our Favourite Chemical Peels for Oily Skin
Are chemical peels good for acne? Those with oily, acne prone skins benefit from a deep peel containing Salicylic acid to help regulate sebum levels.
The Murad Replenishing Multi-Acid Peel is an amazing chemical peel for acne, exfoliating the skin at multiple levels.
Showing 20 products of 36.
---
Peels, articles & community
Recent reviews on Peels products

Skinstitut
Skinstitut Enzymatic Micro Peel
$49.00
$34.30
Gentle but effective mask
I have been through 5 tubes of this mask. It certainly is a lovely mask that assists with smoothing imperfections and giving me a lovely radiance. I don't have sensitive skin however this mask is very gentle yet effective,. It has a subtle pleasant smell and is something I reach for prior to an event to make sure my complexion is ready to go.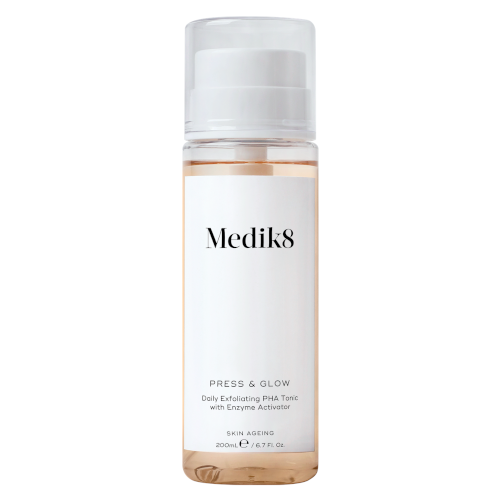 Medik8
Medik8 Press & Glow 200ml
$55.00
Must try!!
This has made my skin so glowy I have received so many compliments. I LOVE the press packaging it is sooo easy to use and I just love this so much
What people are looking for the most