There are many ways to control the shine that excess sebum can create. We explain five of our favourite methods—and none includes pulling out a powder compact or blotting paper in public!
Shiny areas on your face are a sure sign that you have oily or combination skin. When skin produces too many natural oils, it begins to shine. In the long run, these oils do a lot to protect our skin. In the short term, they can make us feel self-conscious.
Controlling a shiny face revolves around lifestyle changes and products that healthfully balance your skin's oil production. Choose one or all five of the following recommended strategies to achieve a matte look all day. Four don't require makeup!
1. Minimise oil production with a good diet.
A well-designed self-care routine always starts on the inside. At one time, dermatologists believed the foods we ate had no effect on the quality of our skin. Countless studies now prove otherwise.
Sebum production is one of the most widely studied dermatological topics. This is because heightened sebum production is usually linked to acne-prone skin. Acneic conditions are much more prevalent in the Western world, and scientists believe this is because of modern diets.
Foods that have shown a correlation to increased sebum production and acne include:
High-sugar foods, e.g. pre-packaged sugary snacks
Dairy
Refined carbohydrates, e.g. white bread, pasta, and white rice
If you're committed to reducing the shiny appearance of your skin, you should trial an elimination or at least a reduction of these food groups for two weeks. If you notice a significant reduction in your skin's sebum production, you should consider making these changes permanent.
2. Soak up oil with clay-based masks.
Absorbent clay-based masks are perfect for oily skin. When you leave clay on your skin for several minutes, it works to draw up excess sebum and impurities.
While clay-based masks can't biologically reduce your skin's sebum production, they can control shine by absorbing oil from your pores. The less oil there is within your pores, the less oil there is to become visible later in the day.
Some of our favourite clay masks include: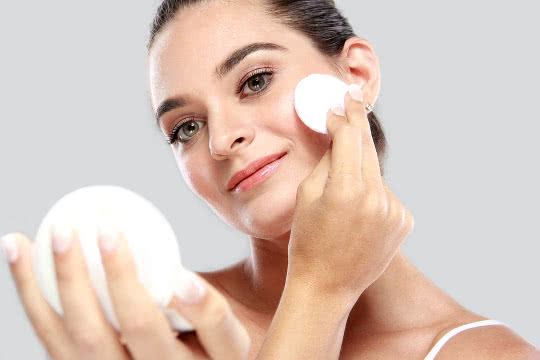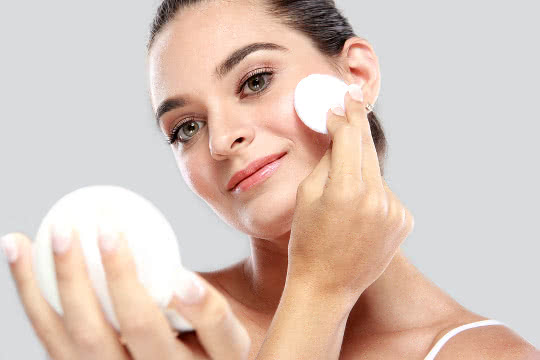 3. Mattify with the right moisturiser.
Moisturiser is important even for an oily complexion. The right moisturiser can actually help reduce sebum production. To learn more, read our Ultimate Guide article, 'Does Oily Skin Need Moisturiser?'.
Certain active ingredients have also shown an ability to reduce sebum production. Once such ingredient is vitamin B3, also known as niacinamide. If your oily skin is also prone to acne, this ingredient is ideal, as testing has shown it also reduces breakout severity.
Try one of our favourite B3 moisturisers for yourself:
4. Use a blotting stick to block shine before it starts.
While blotting papers are effective at absorbing excess sebum, they're not the most attractive tool to use. New primer-like products applied under your makeup have the same effect. And you never have to get to the shiny stage.
Many other blotting products use a high concentration of drying alcohol to remove oil.This is why we love the Benefit POREfessional License to Blot Oil-Blotting Stick.
Benefit POREfessional contains invisible spheres of nylon, which remain on your skin and absorb shine-causing sebum. And 97% of product testers said their pores also appeared smaller.
5. Use a powder-based foundation or blotting powder to keep your face fresh.
Using makeup that contains or sets to a powder is helpful at controlling shiny skin. Such products work in the same way as clay masks. They contain clays and other minerals that are poised and ready to absorb sebum before it can cause skin to develop a shiny appearance.
Take a look at some of our favourite absorbent makeups below:
If you feel like you've been battling your oily complexion for far too long, you may also enjoy reading our Ultimate Guide article, 'What Causes Oily Skin?'. We explain the biology behind your skin type while also delving into diet and lifestyle changes that can help control oiliness.