How you cleanse your skin is just as important as what you give back to it. In fact, choosing the right cleanser for your skin type has many positive benefits for your skin. Gone are the days of traditional face washes, and welcome is the new age of cleansing balms, oils, gels, milks, and more.
Each cleansing technique and formula holds its own special benefits for your skin. You may even find one to be more appropriate for winter and another for summer. If you cleanse twice daily, you may find one product to be better for morning and another for night-time.
There are many relevant questions to ask when choosing a great cleansing partner for your skin type and need. We're here to guide you through each of those questions. Hint: the best product for you may not be the one you've always thought the perfect fit.
The quickest steps of your skincare routine are often the ones that have the most effect. Cleanser: tick. Exfoliating tonic: tick. Sunscreen: tick. Just 1 minute with any of these skincare solutions gives your skin great results ... when used correctly.
Cleansers are one such group of skincare solutions that can easily be lost in the behemoth of a 10-step skincare routine. It's easy to see your chosen cleansing solution as a taker instead of a giver. As an essential instead of a treatment. As a makeup remover instead of a skin conditioner.
Your cleanser easily performs all six of those tasks if it's a well-chosen match for your skin type, condition, and concerns.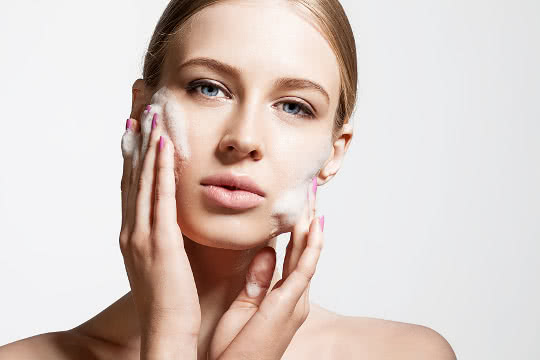 A properly chosen cleanser can:
Remove makeup as well as skin-ageing impurities such as pollution
Moisturise, condition, and replenish your skin's natural barrier
Aid your skin's natural rate of exfoliation, helping to reveal fresh, healthy skin
Tackle skin concerns such as spots, acne, and hyperpigmentation
Balance your skin's natural condition, whether dry, dehydrated or oily
You can customise your pick of these benefits by choosing the right cleansing solution for the unique needs of your skin type. Whereas face wash was once the main cleansing solution adorning skincare aisles, you now see an assortment of cleaning milks, gels, balms, tonics, oils, and more.
Some are great for flaky, dry and dull appearing complexions (hint: cleansing balms and oils). Whereas others are perfect for oily, acneic, and spot-prone complexions (hint: cleansing milks and gels).
Whatever your skin type, there's a cleansing solution that can offer you far more than simple makeup removal.
Our Ultimate Guide to Cleansers is the beauty bible of cleansing tips, tricks, and questions answered by real-life scientists. After a read, you'll be well equipped to make your perfect choice of cleanser and cleansing routine for your unique complexion.
Ready to get started?
We have you covered first with the basics that will build you a solid beauty IQ in cleanser selection.
This article takes you inside the bottles of your facial washes, cleansing oils, and beauty balms to explain exactly what makes them tick. Heard of sulphates? Read a word or two about surfactants? We'll have you busting that beauty lingo in no time.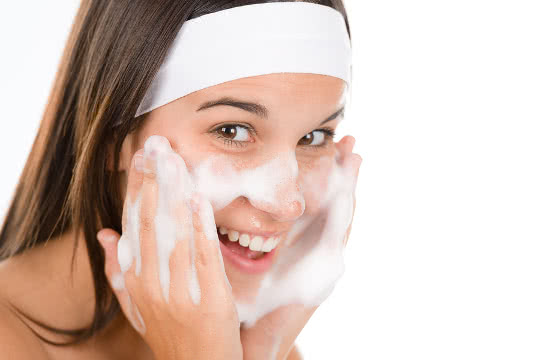 The best bit: you'll know exactly what to look for in your complexion-matched cleansing routine. You'll understand when you should skip all things sulphate, why cleansing oils recently went cult, and exactly how to choose a cleanser for specific targets such as acne or hyperpigmentation.
When you've busted the mechanics that make facial cleansers work, we discuss whether you're ever okay to skip that carefully chosen cleansing step entirely.
If you've ever been tempted to skip cleanser and opt for good-old fashioned tap water, this article is your must-read.
Sometimes, you're in want of a routine that's luxurious, careful, and indulgent. Other times, it's perfectly okay to want a routine that's simply pure, natural, and time-light, making those precious moments of beauty sleep a nearer reality.
If the ability to skip cleansing is your quandary, this article has all of the answers you've been patiently awaiting.
With your newly learnt foundations of beauty IQ, you'll fill up to intermediate cleansing queen by learning the exact methods recommended for routine use.
Our Ultimate Guide to Cleansers includes two articles devoted to the ins and outs of flannels, mitts, scrubs, and other exfoliants.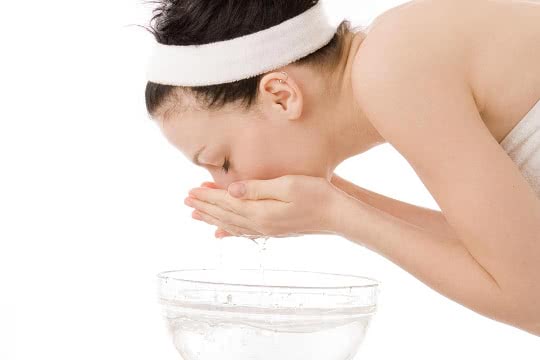 Choice is a wonderful thing that can sometimes leave you stuck with indecision. Should you use a cream cleanser with your hands, or is it best to harness a cotton pad? Are cotton pads good for your skin? If you're serious about being kind to your skin, should you invest in a facial mitt or Clarisonic brush?
Just as the ultimate deliciousness of a chocolate cake's ingredients is affected by your baking process and cooking time, so too is the effectiveness of your cleanser determined by your routine.
After devouring these two Ultimate Guide articles to cleansing, your routine will be cracked.
Well, almost ...
There's just one more fact to figure, and that's the answer to this one remaining question:
Learning the answer to this question is the difference between cleansing away impurities whilst conditioning your skin, and over-cleansing whilst drying your skin.
Cleansers contain very effective actives that need only a small amount of time to leave your skin healthily refreshed. Read this article to discover exactly how long you should enjoy your for.
With your cleanser IQ at 90, there's just one thing left to qualify you as a professional ...
Selecting the perfect cleanser for your skin's unique needs. Although our shelves are bursting with friendly and lovingly effective options, only a handful of these will be perfect for you.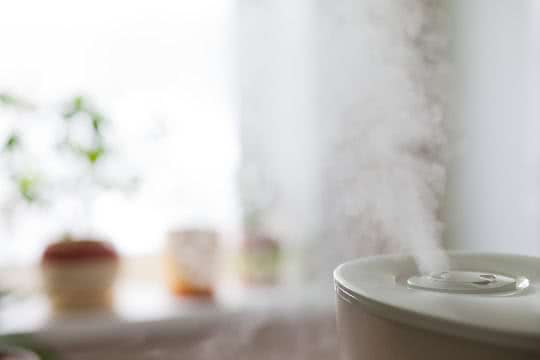 Guess what? That handful might change too!
Ever experienced dryness during winter and oiliness during summer? That's why we recommend you bookmark the following three articles.
These articles will start you on the right tracks to finding your ultimate partner in professional cleansing.
They detail the ingredients your skin craves and the ones you should avoid. They also explain exactly why certain actives can save your skin from breakouts and exactly how cleansing can actually help to condition your permanently dry skin.
Whatever your skin concerns, here you'll find the advice you need to choose your perfect cleansing solution.
And don't forget that cleansers expire too!
The last visit in our Ultimate Guide to Cleansers explains exactly how to tell when your bottle of goodness is past its prime.
With your cleansing IQ on-point and your perfect cleanser chosen, you'll be surprised just how big of a difference the quickest step of your skincare routine can make.
What is the best facial cleanser?
Cleansing is undoubtedly one of the most important steps of any skincare regime. A good cleanser will remove your makeup and rid of impurities that have settled on the skin throughout the day. Cleansing will also moisturise and replenish your skin, assist in exfoliation, tackle blemishes, balance your skin...the list goes on! There are many different types of cleansers which can be overwhelming, but the best thing to do is to find one suited to your skin type and concerns. For dry skin, look for a milk cleanser that will clean the skin without the drying effects of foam. Combination skin is well suited to an oil cleanser which will reduce excess oil without drying the skin out. If you have oily skin, a foaming cleanser will do a great job of removing excess oil and preventing congestion.


What is the best cleanser for oily skin?
The best cleanser for an oily skin type is a foaming cleanser which will help to remove makeup, bacteria and excess oil to prevent your pores from becoming congested. Cleansing is an important step for those with oily skin as it can assist to fight blemishes and prevent future outbreaks. You should cleanse no more than two times a day and use a gentle method of scrubbing as not to encourage increased oil production. Dermalogica Special Cleansing Gel is a great choice for oily skin as it is a soap-free foaming formula that removes impurities without causing dryness. Applying only a small amount of this product to your face, focusing on areas you know are prone to oiliness, will leave you with clearer skin that feels smooth and refreshed.
What is the best cleanser for dry skin?
The best cleanser for dry skin needs to clean the skin of impurities without stripping it of moisturing oils. Many people with dry skin are afraid of cleansing due to the fear that it will leave their skin tight and flaky. In reality, if you are using the right product, a gentle cleanser will clean your skin without removing important moisture. A milky cleanser is a safe choice for dry skin as it will not foam or strip the skin but instead will lock in moisture for a smooth and hydrated complexion. Dr Hauschka Soothing Cleansing Milk is formulated with dry and sensitive skin in mind. Containing the natural goodness of jojoba and almond oil, you can enjoy the feeling of clean and clear skin without being worried your skin will dry out.


What is the best cleanser for combination skin?
A cleanser for combination skin should remove impurities and excess oils without stripping skin of natural moisture. Oil-based cleansers are rising in popularity as they thoroughly dissolve makeup and dirt without drying out the skin. Although you may hesitate at the idea of putting oil on your combination skin, oil actually attracts oil which means this type of cleanser can effectively remove excess sebum from the skin without removing moisture. Cosmedix Purity Solution Deep Cleansing Oil is the perfect cleanser product for combination skin as it removes environmental debris and impurities without compromising hydration. The nourishing formula is made of Argan, Moringa and Olive Oils and also contains antioxidants for clearer and more radiant skin. By using this product, you can achieve a deep cleanse whilst ensuring your skin is thoroughly protected.