The SK-II brand is based on a miracle: the discovery of a special gift of nature, called 'SK-II Pitera'. The story began when SK-II developers tracked the facial patterns of 100 women in Akita, Japan over a 10-year period to investigate the various factors of skin ageing. The researchers concluded that a perfectly youthful-looking complexion involves an intricate balance of five dimensions: smoothness, clearness, radiance, firmness, and lack of lines.
SK-II scientists began looking for natural ingredients that would help sustain skin's youthful qualities. Over many years, SK-II developed its signature ingredient: Pitera. Please read our 'Secrets' section to see how this miracle ingredient has helped SK-II skincare achieve international recognition.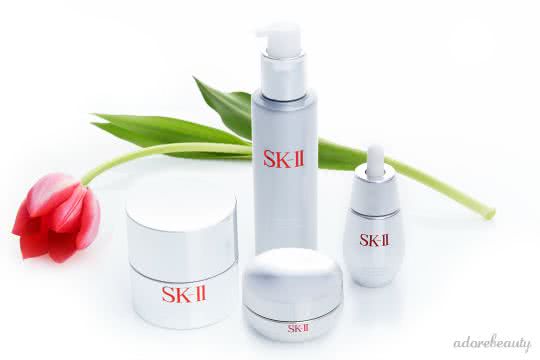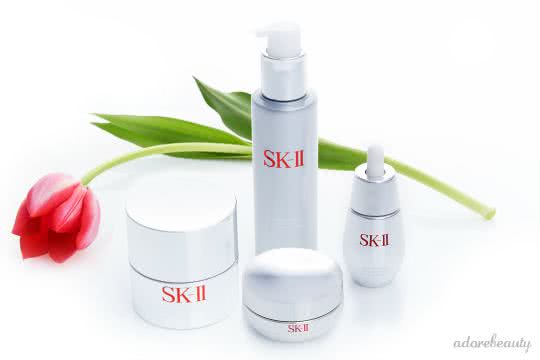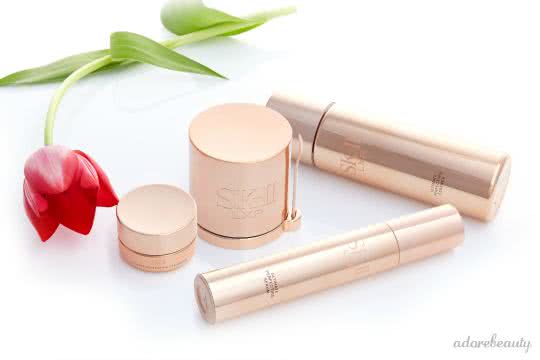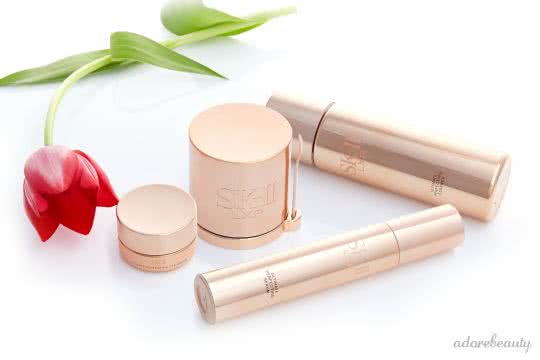 SK-II offers holistic skincare regimens to enhance any skin type. The SK-II Pitera Essentials line of cleansers, masks, lotions, and eye treatments is formulated to brighten skin while adding nourishment and moisture. The SK-II Anti-Aging line of face and eye creams, serums, and masks is designed to strengthen elasticity and retain firmness while drenching skin with hydrating emollients.
What is SK II Facial Treatment Essence?
The SK II Facial Treatment Essence is a unique skincare product that is applied like a toner but does not act like a toner. This super lightweight liquid hydrating treatment has countless benefits for the skin and will brighten, plump and prepare the skin for moisturiser. The formula is made of more than 90% Pitera which is SK II's famous, miracle ingredient. Pitera essence refines the skin, gives firmness, diminishes wrinkles, evens out the skin tone and will leave your complexion radiant and glowing! If that doesn't seem like enough, the SK II Facial Treatment Essence will also control your spots and lessen the appearance of pores for clearer looking skin. With this luxurious product, a little goes a long way and with daily application you will be reaping the many benefits in no time.
How long do you leave the SK II mask on?
The SK II Treatment Mask is a luxurious sheet mask that instantly plumps the skin leaving it visibly clearer and more radiant. The instructions suggest that you apply the mask for 15 to 20 minutes however if you have the time, feel free to leave this mask on till all the serum feels as though it has soaked into your skin. That way you know you are getting the maximum benefits from this product. The SK II Treatment mask is an amazing product to use before a special event for perfectly plumped and glowing skin. You could also use this mask as a pick-me-up on a long haul flight, to make sure your skin is hydrated and nourished on landing.
What is Pitera essence?
Pitera essence is an incredible ingredient that was discovered when it was realised that the hands of sake brewers still appeared young and soft even at an old age. SK-II realised that it must be the yeast that the brewers had been in contact with and worked tirelessly to produce this miracle ingredient as a beauty treatment. Pitera essence as we know it today, is a clear liquid filled with vitamins, amino acids, minerals and organic acids. There are said to be five main benefits of Pitera essence for skin. These are Texture Refinement, Firmness Power, Wrinkle Resistance, Even Skin Tone and Radiance Enhancement. If you want to try out this miracle treatment for yourself, you need the SK II Facial Treatment Essence. This luxurious product is made of more than 90% Pitera essence and will have your skin glowing in no time.