There's no surer way to look old and tired than puffy, fine line-adorned eyes. Luckily, SK-II has the solution to make this focal point of your face look refreshed and relaxed!
If you have specific issues with dark circles, fine lines and wrinkles around the eye area, the Skin Signs Eye Mask is a luxurious and relaxing way to help alleviate these issues. It works by adhering to the delicate under eye area allowing the key ingredients glycerin and niacinamide to penetrate the skin.
Strengthen the skin around your peepers and provide antioxidants with SK-II Facial Treatment Essence Eye. Enriched with pitera, phytin VE and coconut oil it helps reduce the appearance of dark circles.
For a treat, the deeply hydrating LXP Ultimate Perfecting Eye Cream, is enriched with SK-II's highest concentrated pitera to diminish the look of bags and discolouration, while also softening fine lines and wrinkles. It contains skin regenerating ActiV – yeast peptide, hexapeptide, di-peptide and niacinamide - and lychee extract – a new antioxidant-rich ingredient, which works with pitera and rice oligo peptide in the cream to energise skin and boost skin regeneration, preserve skin collagen and revive protein creation. Lychee is found to have one of the highest concentrations of polyphenois to protect skin and reverse UV stress like photo-ageing
Recent reviews on Eye Care products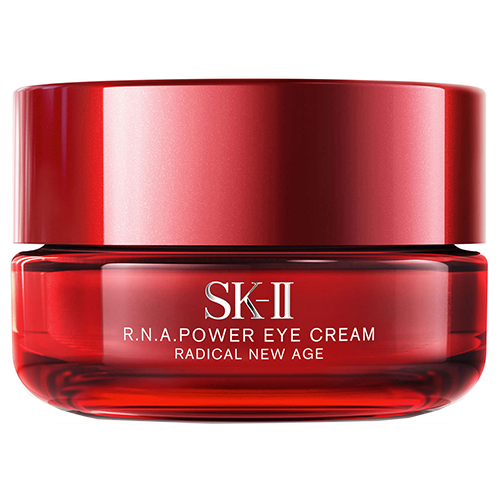 SK-II
SK-II R.N.A. Power Eye Cream 15g
$162.00
Is it just me, or does this smell like chlorine?
I expected this to be really luxurious and beautiful, but there are cheaper options that I'd go to first. And it smells like I've been in the pool, no thanks.
What people are looking for the most