In 2007, leading Japanese beauty brand Shu Uemura expanded into the world of haircare with their Art of Hair collection. Combining their signature modern flair with timeless classics, Shu Uemura have created high performance products which are as loved at home as they are on the runway. To achieve stunning but wearable looks, the beauty brand have created a selection of hair tools and accessories to make styling your locks as effortless as possible.
The Shu Uemura Paddle Brush combines double nylon with natural softening bristles to detangle and smooth hair from roots to the ends, removing any pesky snags and flyaways. The hand-crafted tool not only helps control locks but enhances a healthy shine for a salon-finish every time. The Paddle Brush is perfect for normal to thick and medium to long hair.
Innovation has always been at the forefront of Shu Uemura's product design and the Volume Maker Brush is a prime example of the beauty brand at its finest. The unique brush contains root-boosting hair powder which instantly builds volume and lift to limp and lacklustre locks. With an invisible formula, the powder is suitable for all hair colours as it will effortlessly blend in, leaving hair volumised with malleable texture. The expertly crafted brush is easy to use with an automatic click brush allowing for measured and controlled distribution of the product.
The Shu Uemura Round Brush is another firm favourite, suitable for all hair types. With an ergonomic handle made of soft Kotibe wood and 100% natural bristles, the professional brush is perfect for adding natural-looking movement and body to any hair style. Whether you want to create lift at the roots and encourage a soft wave, the Round Brush is ideal for the job at hand.
Recent reviews on Brushes & Tools products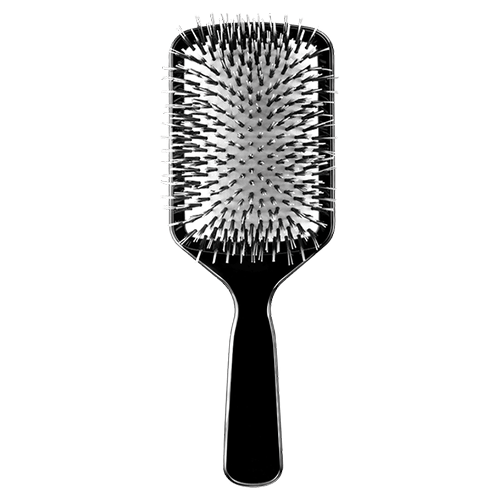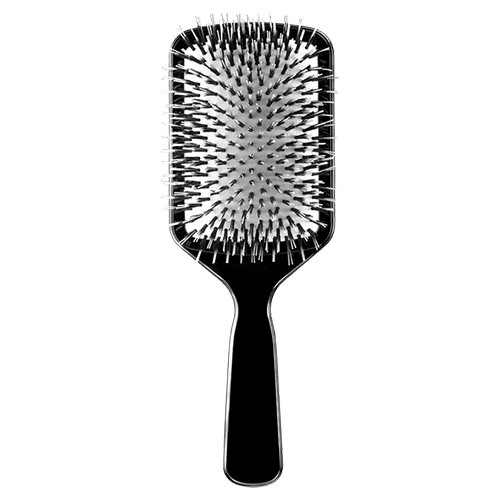 Shu Uemura Art of Hair
Shu Uemura Paddle Brush
$120.00
Best brush ever!
Probably way too excited about this brush, but it seriously helped my hair not to break. I used to fight with my hair every morning but this brush now makes it easy without any pain or breaking my hair. I'd say is very expensive but luckily I got it with a gift pack.