RCMA Deep Cleansing Lotion 59ml
Skin Type:
Dry
Normal to dry
Normal to oily
Questions & Answers
(2 Questions)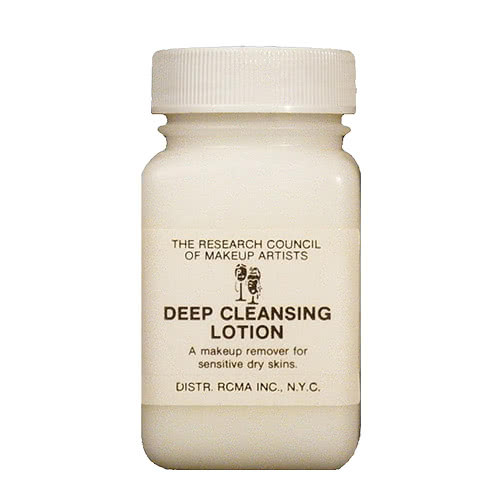 RCMA Deep Cleansing Lotion
Get an expert to answer your question about this product!
Ask a Question
100% recommend this product
Most Helpful Positive
beautiful scent
really loving this, very subtle but effective
beautiful scent

really loving this, very subtle but effective

Like it so far!

I'm still figuring out how I like to use this product, but I think I love it!

I apply it to dry skin and work it into my pores. I then either rinse it off or wipe it with cotton pads. I wanted it to emulsify because I'm used to the Korean style pre-cleansers, but it doesn't. At first, it feels slimy and weird, like when you moisturise wet skin, but after a minute, it starts to rinse away.

I'm definitely in the dry and sensitive category and I am extremely happy with how my skin feels after using this. Thoroughly clean but not squeaky and tight.

I worry that I will go through it too quickly if I use it as a cleanser, so I might need to limit it to very heavy makeup days.

Gentle for sensitive skin

This product is super smooth and soft on my sensitive skin and has definitely become my go to makeup remover

Pretty good

Much better than the napolean perdis version of this. Much more effective.

Goes on lovely

Does a gentle great job and has a lovely scent.