Original & Mineral bridges the gap between natural and luxurious by challenging the artificial norms of hair colour, care, and styling. Every O&M conditioner hydrates and detangles tresses with natural ingredients for better hair and overall health.

Give fine, flyaway hair more volume and a touch of moisture with O&M Fine Intellect Conditioner. This lightweight conditioner builds fullness and adds weightless shine for a more magnificent mane.

If you shampoo daily or even more often, a lightweight conditioner is essential to keep hair from becoming dehydrated. O&M Maintain the Mane conditioner delivers the perfect amount of moisture to frequently washed hair.

Dry, colour-treated, or damaged hair needs intense moisture that doesn't leave a heavy or sticky residue. O&M Hydrate & Conquer conditioner contains Tasmanian sea kelp and plenty of vitamins to help strengthen hair and encourage growth.

O&M haircare products do not contain parabens, sulphates, parabens, propylene glycol, MIT, or triclosan.

Conditioner, articles & community
Recent reviews on Conditioner products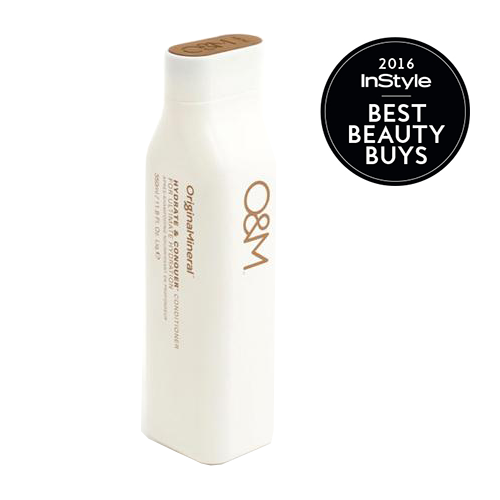 O&M Original & Mineral
O&M Hydrate and Conquer Conditioner
$34.95
The best hair products
I love the O&M hair range! I always end up coming back to this conditioner when I've gone and tried others. My hair always feels nice and clean, controls fly always and keeps my hair looking healthy and doesn't get oily quickly like after other salon ranges I've tried, and it has a lovely smell!
Can't fault this product!
What people are looking for the most