Napoleon Perdis Multi Hydrating Gel Cream 50ml
Is this for you?
Formulated with breakthrough aqua clear gel and elastic water holding technology, Napoleon Perdis Multi Hydrating Gel Cream is enriched with skin-conditioning ingredients, kava, peony, licorice root extracts, as well as aloe vera, soluble collagen, sodium hyaluronate and pueraria thunbergiana root extract.
Frequently bought with
Please wait while we find a match
Questions & Answers
(1 Question)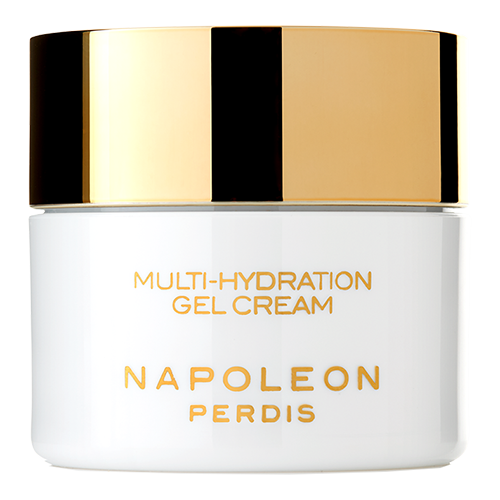 Napoleon Perdis Multi Hydrating Gel Cream
Get an expert to answer your question about this product!
90% recommend this product
Most Helpful Positive
Definitely needed
Really helps the skin and hydrates
Definitely needed

Really helps the skin and hydrates

love this

An important factor is the amazing smell, I look so forward to using it everyday!

Love the hydration

I love how this has more of a gel like texture so doesn't feel too heavy on my skin. Feels quite smoothing too. Quite expensive though and I think you could dupe it for cheaper.

Gel

Gel texture is not too heavy on oily skin and it hydrates well. No greasy film. Makeup goes on smoothly over the top and doesn't cause pilling.

Great Product

I love that this is a gel, very hydrating and absorbs well.

Great

Cannot get enough of this gel cream.
With combination skin type, this Multi Hydration Gel Cream delivers with promising results. I've tried various moisturisers over time and seem to go back to this delight. As a makeup artist & skincare consultant I've always steered my clients to this beauty. It's a hidden little treasure and heaven in a jar.

wonderful product

This gel cream is a wonderful product to use daily. It helps with dehydrated skin and it improves your skin instantly. Having been using it for over 12 months and have seen such an improvement.

Hydrating

This was super hydrating and would be great for people with dry skin. Its a very odd gel consistency which almost disappears as you're picking it up. I dont have very dry skin so I personally wouldn't re-purchase but 100% recommend for someone with really dry skin.

Hydrating

This product is incredibly hydrating. I usually will put this on before bed and leave on overnight as it takes a little time to soak in - not something you would put on before makeup or going out (It does make your face look shiny). Sometimes it can leave an oily feeling on the face from product that hasn't soaked in. The gel consistency is really different and hard to get out of the container but overall a great little hydrating gel.

Very Hydrating and Refreshing

This gel cream really took my interest as I love the nourished feeling of NP's skincare range, so I was excited to use it! This is the first product of this consistency I have used, and can be a little hard to manipulate and get out of the tub, so I would recommend doing it with a tiny spoon rather than trying to get your fingers in there (it squishes everywhere!). I use this of an evening, particularly after being out in the weather, and my skin literally soaks it all up! It does take a little to absorb though, so don't apply it right before going out of the house - put it on and let it do it's job! It actually smells quite nice and leaves my skin feeling hydrated and full.