Official Stockist of Nails Inc.
When Thea Green was working as a fashion editor for 'Tatler', she realized that the UK was lacking a solid foothold in the professional nail-fashion market. Green became an entrepreneur, taking the reins in a growing industry and developing her own product line in 1999. Having evolved significantly since its humble beginnings as an up-and-coming British brand, Nails Inc. became the UK's number-one nail-bar chain.
This award-winning brand is known for its distinctive catwalk colours, spectacular special effects, and impeccable professional manicures. Today, Nails Inc. collaborates regularly with A-list celebrities, including Alexa Chung, Victoria Beckham, and Poppy Delevingne. From New York Fashion Week to the MTV Europe Music Awards, Nails Inc. is at the forefront of the hottest events around the world.
Nails Inc. currently offers over 150 nail colours and special-effects products, including its popular Porchester Square shade. This soft, neutral mushroom tone is appropriate for everyday wear and is available in regular and Gel Effect formulas. For a trendy nail look, the Alexa Chung line of fabric-look polishes is bang on.
For super-strong and healthy-looking nails, the NailKale line is a great choice. NailKale is made with nourishing kale extract and is available in a variety of beautiful shades. As an alternative to the traditional gel manicure, Nails Inc. offers its award-winning Gel Effect polish. This revolutionary formula gives nails a beautiful, high-gloss finish without a UV light.
From classic and innovative polishes to nail jewellery and special effects, Nails Inc. has it all. With its wide range of superior-quality products and continual development of new finishes and shades, Nails Inc. is on track to continue its phenomenal success as a leader in the nail-fashion industry.
Showing 20 products of 21.
---
Recent reviews on nails inc. products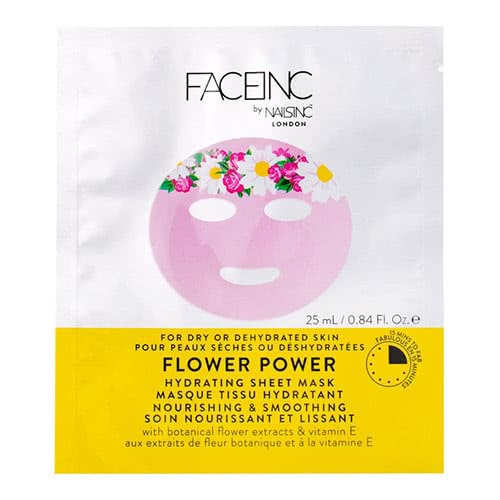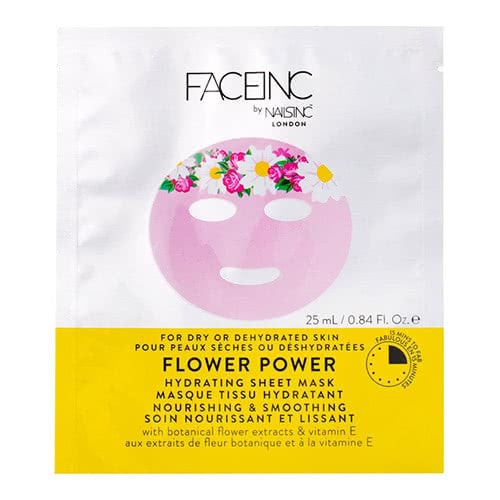 face inc
Face Inc Flower Power Sheet Mask - Hydrating
$10.00
Cute Mask
I have dry/sensitive skin and used this mask while I was travelling in the UK during winter (so my skin was even dryer than normal!). I definitely found it hydrating, and woke up with soft skin. I like sheet masks as I don't need to wash the product off afterwards, although they do create more waste. $10 is a bit much for a once-off product.