Discover clean French beauty with les huilettes. Certified by Cosmos Organic and the Vegan Society, les huilettes products are elegant in their eco-friendly simplicity.
What makes les huilettes different?
100% active botanical ingredients
Certified Organic (COSMOS ORGANIC)
Vegan (carries Vegan Society logo)
Made in France
Contains nothing toxic
Free from beeswax
Free from palm oil
Aromatherapeutic benefits
Features virgin, cold-pressed vegetable oils
Dedication to sustainability & biodiversity
Simple to recycle
Tested under dermatological & ophthalmological control
Tired of greenwashing but knowing the profound efficacy that nature readily offers to us, les huilettes is founded by two women - Pascale & Claire - who share a friendship that spans decades. They bring together two very different backgrounds - a pharmaceutical doctor who holds a university degree in aromatherapy, and a French expert in luxury gastronomy. Combining their expertise, they launched les huilettes in 2015.
What are les huilette's best-sellers?
mon huilette rescue balm is the perfect emergency salve that is known for being nourishing, hydrating and protective.
Ideal for cuticles, dry and rough skin, and to care for skin after scratches or defend from the effects of long-haul flights. This best-selling balm is available in two sizes, so you can travel fearlessly.

les huilettes mon huilette Body Bio Oil is a famous body oil that is inexplicably both rich yet sinks in for a lightweight feel.
With a serene aromatherapeutic scent that is entirely natural, this body oil is a must-have to prep for summer and guard against winter.
Les huilettes is also unique for their commitment to the planet, and value safeguarding our natural heritage - everything from plants to people. Eco-responsibility is a core tenet for les huilettes, and they partner with Up2green Reforestation Association (a French NGO) to help replant trees across Africa, India and South America.
Recent reviews on les huilettes products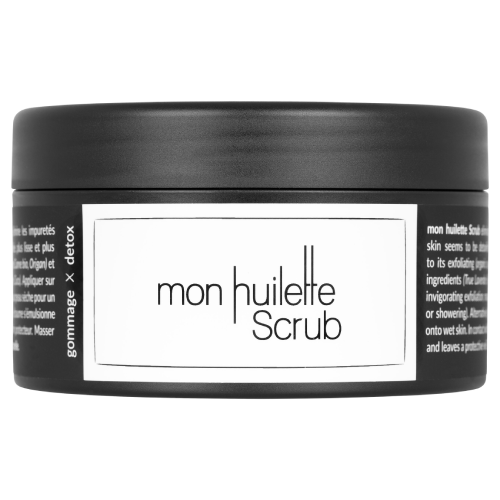 les huilettes
les huilettes mon huilette Scrub Bio Balm 270g
$90.00
SUPER SMOOTHING AND HYDRATING
I expected an indulgent, organic product, and that's what I got. This scrub has magical powers. It's texture is thick, satisfyingly grainy and richly scented with fresh, green notes. I used it dry on my skin before showering and immediately felt gently polished and surrounded by a cloud of dreamy aromatherapeutic vibes. I stepped out of the shower, my skin felt smooth, clean and still veiled in hydration. My two little girls adored the gentle scent that clung to my skin for the rest of the evening. I've since used it on my face as well - I needed to add more water to the scrub to break down the sugar granules into a more balm like texture first, and used my regular cleanser afterwards to remove some of the oils.
Very lovely.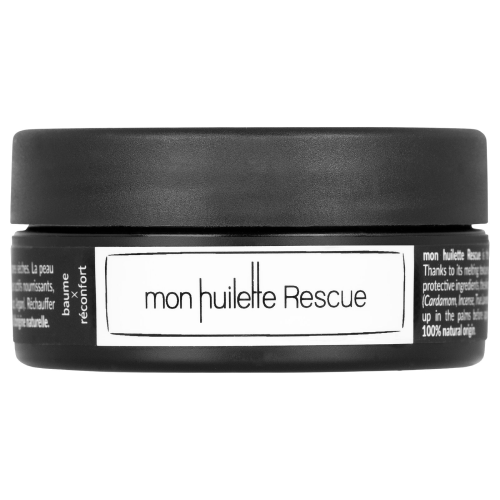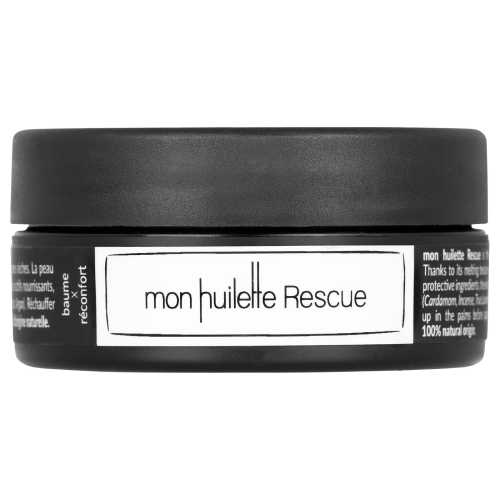 les huilettes
les huilettes mon huilette Rescue Bio Balm 25g
$53.00
SWEET SAVIOUR.
This vegan balm delivered so much more than I expected. As an avid lip balm user, I'm used to hearing all the promises. Rarely do the products live up to the hype. This one did. It's very gentle with an unusual soft orange-y, cardamom scent. It soothed an angry treadmill graze on my knee, it calmed an eyelash serum related rash around my eyes, smoothed wind chapped lips, added a dewy highlight to my cheeks on route to a work meeting. Its already rescued me enough times for me to feel like I needed to rave about its glories to anyone who'll listen.