Lancôme Advanced Génifique - Youth Activating Concentrate 30ml 30ml
Frequently bought with
Please wait while we find a match
Questions & Answers
(No Questions Yet)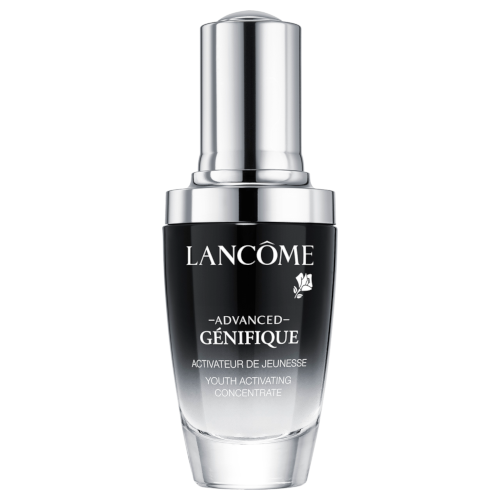 Lancôme Advanced Génifique - Youth Activating Concentrate 30ml
Get an expert to answer your question about this product!
Ask a Question
83% recommend this product
Most Helpful Positive
The product works well
I love Lancome and this is the most famous product which really works well.
Most Helpful Criticism
Very safe serum
Safe and gentle serum that doesn't irritate at all. This isn't strong enough to be used on its own, always pair with another serum or moisturizer that targets the area you want improved.
Overpriced

Have read so many rave reviews on this product and I don't understand all the hype. I have gone through a whole bottle and have seen absolutely zero change in my skin. Product says it takes 7 days to notice any changes and I'm still waiting. I'm not an impatient person but with a hefty price tag for such a small amount of product, I want to see what was promised. I'm tempted to buy another to see if my skin just takes awhile to absorb it but I just don't think it's worth it.

A luxury

I enjoy using this, it's light and gets absorb into the skin very well and fast.
It has a light scent which I like and it offers a quick hydration. I do finds the skin looks and feel youthful after using it. I have repurchased several times.

Very safe serum

Safe and gentle serum that doesn't irritate at all. This isn't strong enough to be used on its own, always pair with another serum or moisturizer that targets the area you want improved.

Love

I have been using this product now for around 1.5-2 years (cant remember exactly) and so far I love it. I'm 27, and can't yet say how it goes for signs of ageing as I don't yet have any wrinkles. However, I have noticed that my skin has improved since using, as has the amount of compliments I receive on my skin. I have an oily t-zone, and this gives skin a glow without being oily. This is a serum, not a moisturiser and is not designed to act as a moisturiser. Therefore it is not the last step in y skincare routine. I have noticed it has improved the texture of my skin - my skin is definitely firmer/more plump, and pores less noticeable. My skin tone is more even, smooth and youthful.

The product works well

I love Lancome and this is the most famous product which really works well.

Don't know

I have used this many many times of the years and I'm still not 100% sure if I ever really see a difference! Like I don't notice my skin looks any better after using it, but doesn't look any worse. I'd be hesitant to buy again