Shop Redermic - Anti-Aging
---
Products from the La Roche-Posay line are specially formulated to care for the unique needs of mature skin. This product line is designed to moisturise aging skin while soften the appearance of fine lines and wrinkles.

La Roche-Posay Redermic C is an anti-wrinkle, firming moisturiser that visibly plumps the skin to diminish the look of fine wrinkles. This non-greasy cream evens out skin tone and is the perfect choice to use on normal to combination skin. It contains Vitamin C and neurosensine to hydrate and reduce skin sensitivity.

The delicate skin around the eyes is often the first place to show signs of aging. Products in the La Roche-Posay Redermic Eyes collection care for this sensitive area. Try the La Roche-Posay Redermic C eye cream during the day to soften the look of crows feet. This cream contains the same plumping ingredients as the Redermic C moisturiser.

This product line has two formulations: The "C" line is designed for day wear and the more concentrated "R" line is recommended for night time use.
Recent reviews on Redermic - Anti-Aging products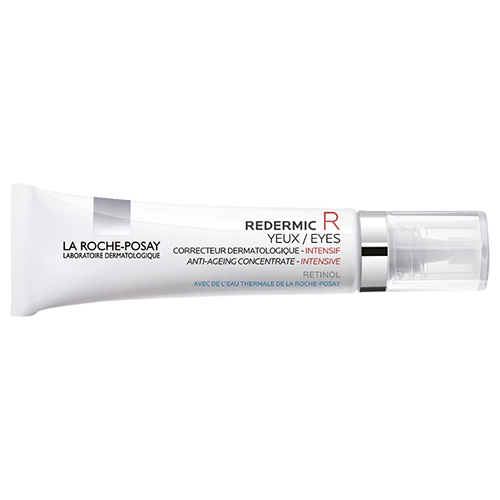 La Roche-Posay
La Roche-Posay Redermic R Eye Retinol Cream
$44.95
$38.65
No thanks
I wanted something to help with fine lines and dark circles, I use other La Roche -Posay products and love them but this one didn't hit the mark. I ended up with sore, red bumps around my eyes which turned into itchy flakes of skin by the end of the end of week two of usage. Safe to say I have shelved this product. No thanks