Care for your body as well as you care for your face with the body care products from La Roche-Posay. This line of enriched lotions and body balms are specifically designed to care for the special needs of sensitive skin.

From the La Roche-Posay body lotion line, try the Lipikar Body Milk. This comforting lotion replenishes moisture to severely dry skin with nourishing lipids, shea butter and glycerine.

The Cicaplast Baume B5 contains panthenol to soothe and madecassoside to visible diminish the look of irritated skin. This balm is the premiere product from the La Roche-Posay Body Balm line.

Since 1897, La Roche-Posay has incorporated oxidant-rich thermal spring water into their products. This unique water contains a unique concentration of selenium that has been clinically proven to soothe and soften the skin.

La Roche-Posay has worked with dermatologists to develop skincare and make-up products designed for sensitive skin. La Roche-Posay does not incorporate any potentially irritating ingredients in their paraben-free, fragrance-free and hypoallergenic products.
Recent reviews on Body Care products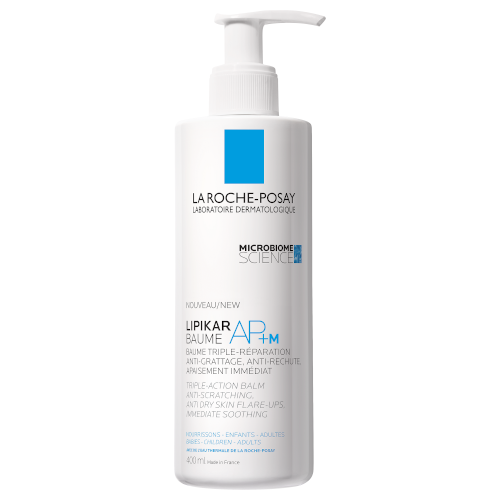 La Roche-Posay
La Roche-Posay Lipikar AP+M Baume 400ml
$39.95
Highly moisturising, anti-itching minimal
I used this mainly on my legs (which have much drier skin compared to the rest of my normal-skinned body). After using this for a few night I found that the skin on my usually-dry legs was not only no-longer dry (which I have never witnessed with other moisturisers) but was also softer than the skin on the rest of my body (where I used a normal moisturiser). Once I finish using up my normal moistu...
What people are looking for the most