Shop Kryolan Professional Makeup
---
There is only one Kryolan. With over 70 years in the industry, Kryolan Professional Makeup takes your kit to the next level. Kryolan creates high quality professional makeup and special effects products that are a staple in make-up artists' kits in over 100 countries.
Kryolan Professional Makeup has been developed from their headquarters in Berlin for over six decades, and their qualified chemists are continuously developing new products and looking for raw materials with exceptional qualities. Kryolan always strives to meet outstanding quality standards, collaborating with leading dermatologists and committing to ongoing clinical tests for optimal skin compatibility.
Kryolan is dedicated to meeting the needs of professional makeup artists, and ensure that every product is able to stand up on stage and camera, even under HD lighting and filming conditions. With makeup that is durable, long-lasting, densely pigmented and available in a wide range of colours while still providing excellent skin compatibility and nourishment, Kryolan Professional Makeup is ideal for film and photographic mediums.
Kryolan knows how important colour continuity is, and ensure that they are at the forefront of technology, so you will be able to recreate similar looks again and again. By using photo spectrometers, more commonly used in scientific laboratories, colours are measured and monitored to pinpoint accuracy for peace of mind and the knowledge that every Kryolan product is true to colour.
Kryolan Professional Makeup is used by makeup industry leading professionals worldwide. With top tier, long-lasting and pigmented products, Kryolan is widely regarded as the makeup industry standard.
Kryolan is a cruelty-free brand and has been 100% free of animal testing for over 70 years.
Adore Beauty is an official Kryolan Professional Stockist.
Showing 20 products of 58.
---
Recent reviews on Kryolan Professional Makeup products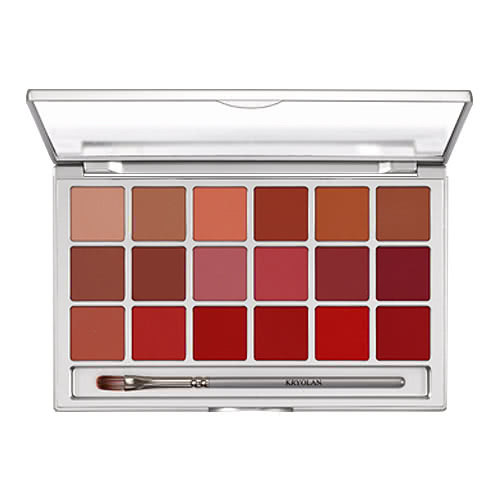 Kryolan Professional Makeup
Kryolan Lip Sheer 18 Palette
$126.00
$113.40
Nice colours but not the best pay off
I was so excited to receive this palette, but now It m in two minds about it. The formula is creamy, however I didn't realise just how sheer these lipsticks are. I've had sheer lipsticks from the drugstore that pack more of a punch. Quite difficult to build up colour, and not good on clients who have discolouration on their lips. One of my shades also had a hair in it :S
What people are looking for the most