The KEVIN.MURPHY Brushes & Tools range has a variety of products suited to all hair types and needs. No matter if you want to create volume, texture, or smooth and untangled hair, you will find a quality product that is perfect for you.
Brushing your hair is the fastest route to glossy, soft locks. By doing so, you are evenly distributing your locks' natural oils and stimulating circulation- as well as detangling.


I have curly hair that becomes frizzy when brushed dry, what KEVIN.MURPHY brush is best for wet hair?
The hair is more prone to breakage when wet, so it is best to use use a comb or un-knotting brush, like KEVIN.MURPHY TEXTURE.COMB. This comb will gently detangle and smooth your hair, without causing breakage or damage.
What KEVIN.MURPHY brush can I use to style and volumize my straight hair?
To help thin or flat hair, arm yourself with a blowdryer and let KEVIN.MURPHY ROLL.BRUSH create height and body. When used in conjunction with heat, this pure boar bristle round brush (handmade in Spain) curls, smooths and shines, for flouncy, bouncy locks!
I want to create curls or waves, what KEVIN. MURPHY tools would be best to achieve this?
For the ultimate glam look, add movement or ringlets to your hair with the KEVIN.MURPHY WAVE.CLIP, KEVIN.MURPHY HAIR.CURLERS or KEVIN.MURPHY PIN.CLIPS, then loosen a little with KEVIN.MURPHY SMOOTHING.BRUSH. These products will give you lasting styles, without the extra and sometimes damaging heat of other heat styling products.
I want to add movement and volume to my hair, what KEVIN.MURPHY should I use?
For a bouncy style, the KEVIN.MURPHY MOTION.LOTION will help to create movement throughout the hair, increase volume and reduce frizz. KEVIN.MURPHY SHIMMER.SHINE will revitalise and add a gorgeous glow to hair. Using this product in conjunction with the Brushes & Tools range will produce eye-catching, healthy looking styles.


Combining KEVIN.MURPHY Brushes & Tools with your favourite KEVIN.MURPHY styling products will ensure your incredible hairstyles will be long-lasting and luminous.
KEVIN.MURPHY Brushes & Tools will style your hair with ease and prove invaluable as part of your haircare toolbox.
Recent reviews on Brushes & Tools products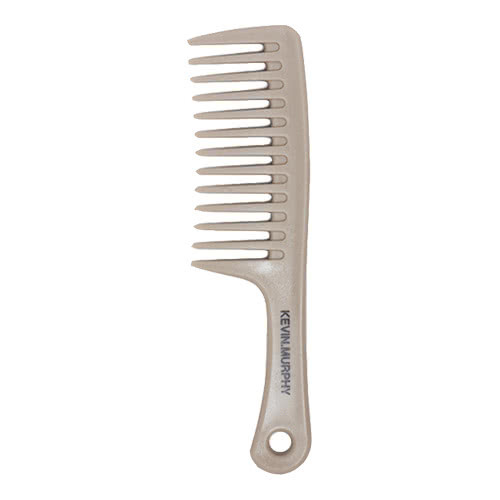 KEVIN.MURPHY
KEVIN.MURPHY Texture.Comb
$19.95
It's ok!
Look, I would suggest this works as well as any detangling comb and I probably overpaid for visual aesthetic. In terms of detangling this certainly does not outperform my tangle teezer but it serves the purpose I wanted it to.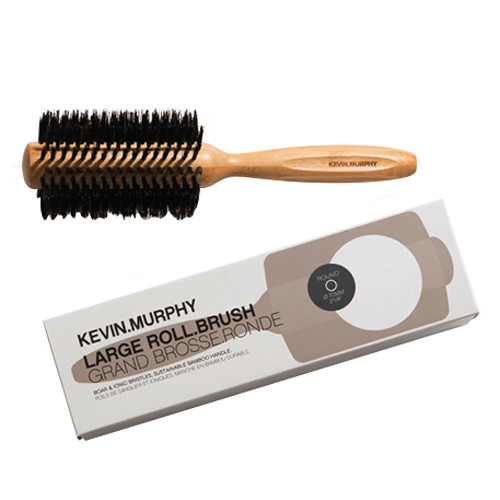 KEVIN.MURPHY
KEVIN.MURPHY Large Roll.Brush
$59.95
Great Results
Lovely brush that does not pull or catch. It is super light weight and easy to handle. It leaves my hair really soft, shiny and straight- I have curly and frizzy hair. One of the best round brushes I have used I can see the difference using this brush vs my older brushes ( I have tried alot of brushes)