Who doesn't love and depend on a fresh spritz of their favourite dry shampoo to get them through the week? Luckily, we stock some of the best vegan dry shampoo products, with cruelty-free and natural ingredients, to help you make it past day three.
There are plenty of innovative vegan dry shampoo formulas available, so if you're into a mist like the Aveda rinseless refresh micellar hair & scalp refresher, or a paste like the R+Co Badlands Dry Shampoo Paste, we have all bases covered.
If you like to keep it classic and stick with a conventional spray, take a look at some of our fave formulas like the IGK FIRST CLASS Dry Shampoo, or a tinted option for brunettes like the evo water killer dry shampoo - brunette.
Some of us go through dry shampoo like water, so we understand the need for a budget price tag. Fortunately some of our best vegan shampoo options are also budget friendly, like the ELEVEN Give Me Clean Hair Dry Shampoo, and the gentle Klorane Oat Milk Dry Shampoo.
So, if you're keen on using natural ingredients to soak up some extra oil, or to boost your hair's volume, we have vegan dry shampoos for every hair texture and type.
Showing 20 products of 20.
---
Dry Shampoo, articles & community
Recent reviews on Dry Shampoo products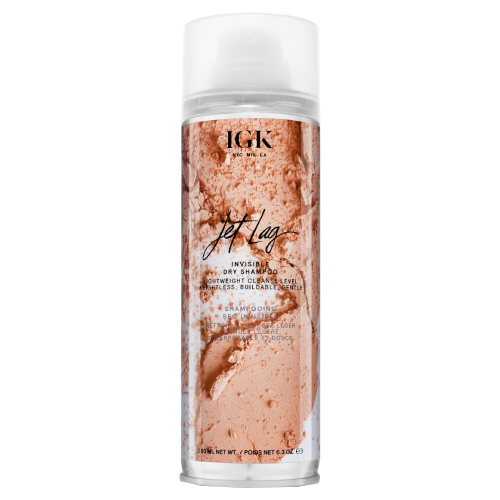 IGK
IGK JET LAG Dry Shampoo
$42.00
Pretty Good, But Not For Me
The things I really love: amazing scent, absorbs well, doesn't leave a powdery finish like 95% of other dry shampoos.
Things I didn't like: Leaves my hair a little flat about half way through the day, and seemed to make my scalp sensitive - I'm noticing build up & irritation on my scalp where I usually spray this.
I think I'll try another IGK dry shampoo next time...