If you're still aspiring to the shiny, smooth and flawless hair you normally only find on the silver screen, you're yet to try one of these radial brushes. These brushes help you achieve beautiful volume, smooth and silky strands, and easy styling every time.
At Adore Beauty, we have professional-quality radial brushes of every style for every hair type and length.
The evo spike range of brushes with boar bristles is beloved by professionals. Boar bristles don't just stimulate the scalp and reduce frizz. They can also transfer natural oils to keep your hair shiny and healthy.
Alternatively, an evo hank 52 Ceramic Vented Radial Brush absorbs heat uniformly, speeding up drying time, while the ionic nylon bristles are heat resistant and help reduce frizz. In both series, the wood handles are made from Forest Stewardship Council certified hardwood and provide a beautiful, lightweight aesthetic.
Radial brushes work best with a blow dryer, leaving you with immaculate styling. Combine with hair mousse or hairspray to keep that stunning, full-bodied look in place all day.
Find out how a radial brush will transform your daily hair styling regimen. Shop the collection online at Adore Beauty and pay later with Afterpay.
Showing 20 products of 24.
---
Round Brushes, articles & community
Recent reviews on Round Brushes products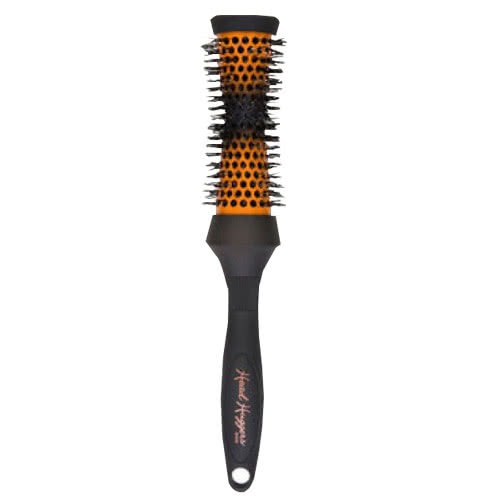 Denman Brushes
Denman Head Hugger Ceramic Radial 33MM
$43.35
Great brush
My hairdresser uses these exact brushes - I think this specific size on me most recently to help give my short hair more volume around the top. It works well for this purpose! Blowing out your own hair is kind of tricky (at least, I think so), but the grip on these brushes are such that they stay well after you've wrapped them into your hair and can use both hands to then grab your dryer without w...