A radiant, natural glow is the cornerstone of the signature Giorgio Armani look, and the perfect glow starts with the right skincare. Giorgio Armani Skin Care combines nature's most powerful ingredients with state-of-the-art skincare technology, for instant and lasting results and the perfect Armani glow.
Famously known as the Maestro of Details, every aspect of the Giorgio Armani skincare collection has been approved and signed off by Mr. Armani himself. From each carefully selected ingredient to the smallest detail on a jar or bottle, every element has been chosen and crafted with care.


What are the most loved products in the Giorgio Armani Skin Care collection?
I want the Armani Glow
For perfectly luminous skin, try Giorgio Armani Crema Nuda. Available in both 30ml and 50ml sizes, this luxurious tinted moisturiser has a triple-action effect on the skin - hydrating, correcting and unifying for a flawless finish. The creamy and refined texture seamlessly blends into the skin, subtly highlighting the features while minimising dry patches, blemishes and other imperfections. So light you'll forget you're even wearing it, this silky cream perfects the skin for a naturally glowing look.
I want to target the signs of ageing
Give your skin the very best with Giorgio Armani Crema Nera Extrema Supreme Reviving Cream. The pinnacle of luxury skincare, this anti-ageing face cream minimises the appearance of wrinkles and fine lines, refines skin texture and boosts radiance. Featuring innovative ingredients derived from resurrection plants that can be brought back to life after months and even years without water, this moisturiser will rejuvenate and revive skin.
Adore Beauty is an official stockist of Giorgio Armani Skincare.
Buy now, pay later with Afterpay.
Showing 20 products of 28.
---
Skin Care, articles & community
Recent reviews on Skin Care products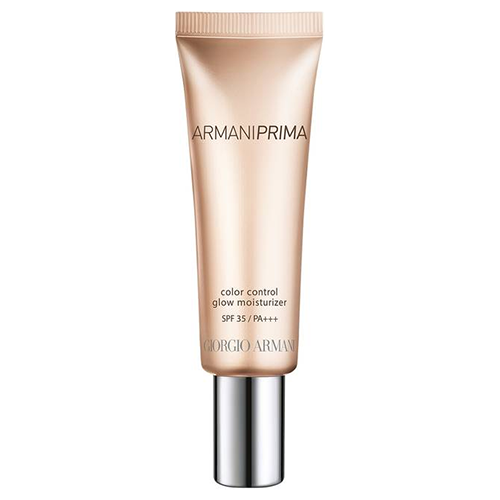 Giorgio Armani
Giorgio Armani Prima CC Glow Moisturiser Cream 30ml
$73.00
A great tinted moisturiser but have hesitations
I really love this.. Down side is that you really have to use another moisturiser before so that it goes on smoothly. Another downside is that I have the darkest tint available and it blends in well to my medium skin tone but it does not allow other ethnic skin tones any choice which is disappointing. Not sure if I will repurchase for that reason but it is a lovely product. and does cover any redn...
What people are looking for the most