Always at the forefront of hairstyling, ghd has spent years researching and developing advanced technologies to improve its products, from hair straighteners to serums. ghd Curve Curlers were an incredibly exciting venture for the brand, which had previously been strongly associated with straight hair. ghd has created a collection of stunning curling irons and curling wands, so novices and experts alike can create salon-worthy ringlets, bends, and waves.
Whether you want to add soft or tight curls to your long or short hair, ghd Curve Curlers range deliver professional results whilst minimising heat damage for healthy-looking and -feeling hair.
What are the main benefits of ghd Curve Curlers?
Like all ghd products, ghd Curve Curlers were designed for professional hairstylists. With these curlers, you can enjoy salon results at home. Over the years, ghd Straightener Stylers have been adored for their versatility. Legions of fans have used the brand's straighteners to not only straighten their locks but also create curls and waves.
Expanding your ghd hair tool collection by adding Curve Curlers may seem unnecessary. However Curve Curlers offer so much more, as they have been specifically designed to create curls easily. With a hair straightener, the end look is completely dependent on your technique, whereas Curve Curlers offer consistent results. No matter if you are after natural ringlets, deep waves, voluminous curls, or a classic style, there are ghd Curve Curlers to suit your preference. With a little practice, you can achieve your desired look every single time.
ghd Curve Curlers are superior to any other hair curling tools on the market, as they feature the signature ghd Tri-Zone Technology. This means less heat damage and quicker results, so you can enjoy curling your hair regularly without worrying about damage. These wands and tongs also have a cool tip, which has been designed for a more comfortable curling experience.
What is Tri-Zone Technology?
Tri-Zone Technology is a ghd patented technology found in the Platinum Hair Stylers range and Curve Curlers. For ghd Curve Curlers, this means that there are three heat zones on the curlers to ensure an optimal temperature of 185 F for the entire styling time. Thanks to Tri-Zone Technology, you can get your desired curl and style in just one movement, dramatically reducing heat damage and curling time.
Which curling iron is best for short hair?
For short hair, ghd recommends either the Classic Curl Tong or the Creative Curl Wand. Both of these tools have a smaller and narrower wand, making curling short hair that much easier.
The Classic Curl Tong has a medium 26 mm barrel, which has been designed to create classic curls consistently . The Creative Curl Wand has a 23 mm to 28mm tapered barrel, which is better at yielding a more natural look. The wand allows you to create deep waves for a beautiful beachy effect—a stunning look for shorter hair.
Which curling iron is best for thick hair?
The full ghd Curve Curlers range is perfect for thick hair, as the Tri-Zone Technology ensures even heat distribution throughout the entire barrel for uniform curls. However, ghd specifically recommends two tools for especially dense or coarse hair. The Soft Curl Tong has a large 32 mm barrel, best for adding big, soft waves. The Classic Wave Wand has a 26 mm to 38 mm oval barrel for deep, shimmering waves and a Hollywood finish. Both styles look gorgeous on thick hair.
Which curling iron is best for thin hair?
Tri-Zone Technology offers a styling advantage to thin hair as well. The optimised heat distribution and temperature guarantee minimal hair damage. The Creative Wand and the Wave Wand are ideal for thin hair, as you only need to wrap hair around the barrel the once. Without the metal clip, less heat contact your strands, so damage is drastically reduced.
How to use ghd Curve Curlers:
All ghd hot tools have been designed for easy use whilst delivering professional results. The brand's Curve Curlers are no exception. Offering a consistent style, each curler yields the desired look with minimal effort and practice.
To perfect curls with the Wave Wand and Creative Wand:
Start no lower than the mid-lengths of your hair.
Carefully wrap a section of hair around the barrel, preventing hair from overlapping. The more hair you can get in direct contact with the heat, the better.
Each wand has a cool tip, meaning you can touch the end safely.
To use Soft Curl Tong and the Classic Tong:
ghd recommends you wrap hair around the barrel without overlapping.
Then slowly close the tong's lever on that section rather than quickly clamping it shut.
Buy now pay later with Afterpay.
Recent reviews on Curve products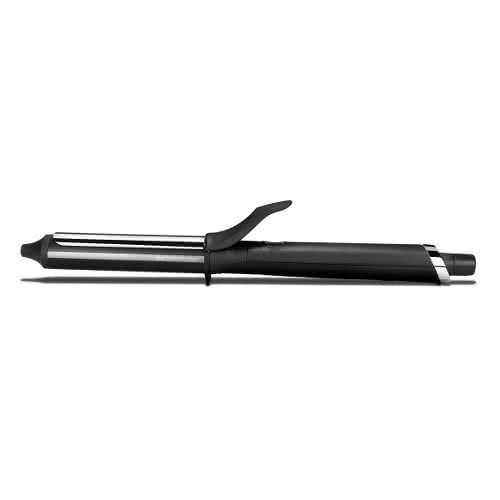 ghd
ghd curve classic curl tong 26mm
$245.00
Not my fav!
If I had my time over I would have gone for the soft curl tong instead, the curls come out a little too harsh for my liking with this tong. Its good for creating old school curls and more glamorous looks!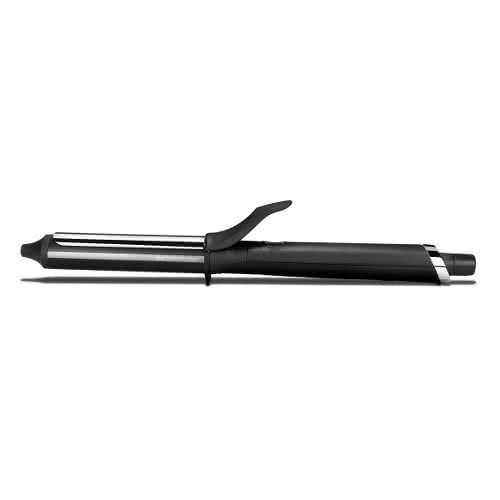 ghd
ghd curve classic curl tong 26mm
$245.00
From the girl who can't curl with her straightener
I love my GHD straightener and have had it for over 10 years. It still works perfectly. I have tried and failed to curl with it though! I have thick wavy mid-long length hair and this gives me perfect curls that last a few days. I mainly use it as a wand and don't complicate things with the clip but will use this as i get a better handle of it for different curling techniques. I just wash and ai...
What people are looking for the most