Adore Beauty is an official stockist of EmerginC.
EmerginC work with top chemists and state-of-the-art labs to incorporate clinically-proven cosmeceutical and medical-grade ingredients, active botanicals, and marine extracts, and are always on the lookout for new technologies to ensure that, no matter your environment, the best of you keeps emerging.
Today, emerginC can be found at THE top spas and doctors' offices in many countries around the world. emerginC delivers the results you deserve with an eye to sustainability, giving back, nourishing our skin and our spirits, and lighting the way for a better community—for all of us—to emerge.
EmerginC have taken a leading role in giving back and sustainability with their "buy one, plant one" tree planting program—the first of its kind in the industry—and their innovative emerginBees bee habitat initiative and emerginCeeds organic vegetable program continue to set an industry-leading precedent for environmental initiatives.
EmerginC source their ingredients ethically and sustainably wherever possible and include fair trade ingredients in our formulas. And they've upgraded from that Manhattan studio: now headquartered in their own building near the waterfront in Brooklyn with a rooftop vegetable and herb garden, fruit trees, flowers, and hens that give organic eggs all year round.
All emerginC products are free of parabens and synthetic fragrance and colours.
Showing 20 products of 24.
---
Recent reviews on emerginC products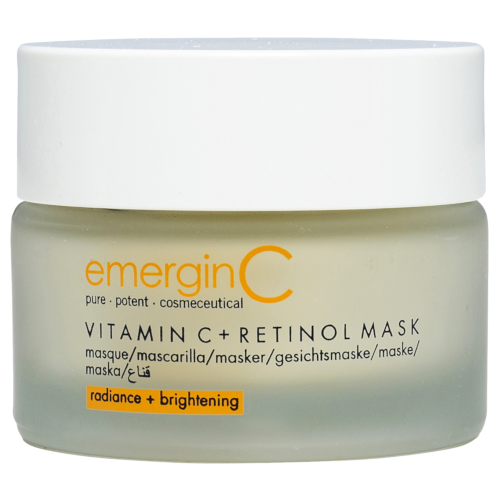 emerginC
EmerginC Vitamin C + Retinol Mask
$69.00
Great mask!
I did not find it amazing like the other reviews, but I did like it. It's a good mask for the price.
Skin feels smooth right after, but so far didn't notice major changes.
It does last. A little goes a long way.
Will probably purchase again because of the price/performance. We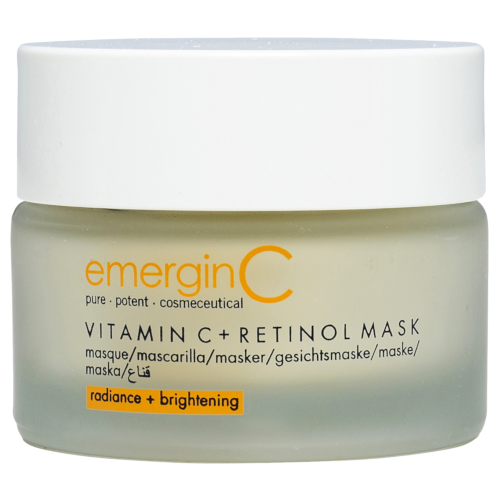 emerginC
EmerginC Vitamin C + Retinol Mask
$69.00
Great mask to brighten your skin
I got the mask to get rid of dullness after reading about it. Use it 1-2 times a week for few weeks. Definitely notice a difference my skin is starting to get the glow after months lack lustre. My skin hasn't reacted to the ingredients and smell is not to bad. Skin always feel soft after washing it off.
What people are looking for the most