Designer Brands Moisturising Lipstick
Questions & Answers
(No Questions Yet)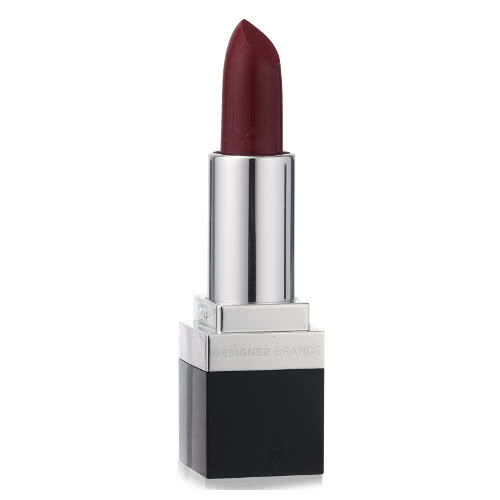 Designer Brands Moisturising Lipstick
Get an expert to answer your question about this product!
Ask a Question
100% recommend this product
Most Helpful Positive
Nice
A really nice lipstick that feels luxe
Nice

A really nice lipstick that feels luxe

Vampy

Love currant kiss for a dark look

lovely colour and very moisturising

I purchased the Nude Rose and found this to be exactly like natural lip colour. It was smooth and moisturising without leaving a glossy lip balm like appearance. I thought it looked more matte, however did not feel matte at all. Great price and would love to see more colour range!

Lovely

Great colour payoff and doesn't require too many layers. Very affordable and definitely worth the price. The formula is very hydrating which is especially nice for the winter months and I even bought some for my Mum and she loves them aswell! Would recommend

Great

This lipstick is perfect for my skin tone, is very creamy and easy to apply. Its better than most more expensive lipsticks that I've tried, I hope this colour is never discontinued as its my favourite everyday lipstick! Will always buy!

nice colour

I bought currant kiss. It's a nice colour although it's a darker colour it has a softness to it. The formula is nice and moisturising.

Perfect Nude

I got the Nude Rose and its the perfect nude colour for me (fair skin). Basically my lips but better. Super moisturising without being too shiny.

Vampy!

Currant Kiss is my first foray into dark lippy's (I've only ever gone with classic red or coral). I love it! It is vampy and dramatic without looking costume-y. The formula is super creamy and hydrating. I definitely need a setting spray though, as I have a tendency to rub my lips together and then the colour slides to the edges, giving me a really horrid outlined look... But, it is such a gorgeous colour, its worth the extra bit of effort.

Bargain

Very smooth and creamy in lovely shades and great price too

Hydrating

This lipstick is super easy to apply. I love how it leaves my lips feeling extremely hydrated and doesn't dry the lips out. If you are looking for something that preforms well and lasts all day you have found the perfect product.

WOW!

I have dry lips so lipstick does not look great on me, however, I purchased the shade nude rose and it is incredible! It goes on so smooth and lasts all day. It is the most perfect nude shade i am yet to find! This is the perfect lipstick that every woman should own! I cannot recommend this enough

My new favourite lipstick

I absolutely love this lipstick, it's so creamy and the colours are very pigmented. It's now my new favourite lipstick and leaps and bounds a head of a lot more expensive brands. It has good colour stay and it doesn't crease. My mum tried it and I had to get her one as well. The rose colour is my favourite it's the perfect mix of nude and pink and suits most skin colours I think as my mother and myself have different complexions! Amazing, I hope they never discoutinue this as it's my go to lipstick for day and night! (I will be stocking up)

Beautiful color and texture

These lippes are pefect for everyday as they are very comfortable to wear. So moisturising, and the colors are very similar to MAC. At this price point I can collect them all.

Great colours, so natural

There's some great colours and the product is really light. It gives a natural lip, even in the darker shades, and works just as easily with an everyday look as it does with a more glam, dressy look.

Nourishing Lipstick

A very moisturising lipstick that nourishes my lips and doesn't leave any flaky bits or look dry. A very affordable lipstick that is as good as the higher end brands! Long lasting power and doesn't smudge. Highly recommend!

Beautifully rich colour, lovely texture

I bought this in Currant Kiss, and it applies creamily but not the sort of meltingly soft that makes you worry it will smear and feather. It wears very comfortably, even with the drying effects of putting an alcohol-based lip-colour sealant over the top - which I did, to ensure it would last through an evening of eating and drinking (ModelsOwn AquaProof Lip Finale), and with which it did quite admirably. The colour is gorgeous, glamorous and vampy, and only two coats are required to achieve flawless coverage.
As with most Designer Brands products, it's extremely impressive for the price.
A very neat little all-rounder, and an excellent budget-friendly treat.
Highly recommended (the only reason I gave it 4 stars instead of 5 is because I personally reserve 5 stars for when something delivers above and beyond expectations; this nice little lippie fulfils its promises perfectly, but doesn't do anything extra).
Do yourself a favour, and pick one up. :-)

Great product

Love this lippy. My lips feel hydrated wearing it.a bigger colour variety would be a good idea.