Designer Brands Cream Contour Kit – Light Medium
Skin Type:
Dry
Normal to dry
Normal to oily
Oily
Frequently bought with
Please wait while we find a match
Questions & Answers
(No Questions Yet)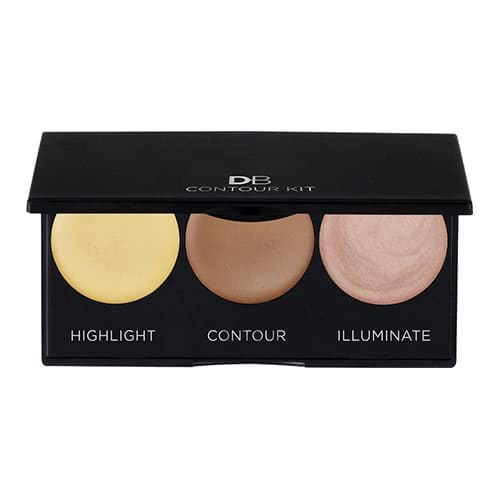 Designer Brands Cream Contour Kit – Light Medium
Get an expert to answer your question about this product!
Ask a Question
100% recommend this product
Most Helpful Positive
bargain
works well and blends well
bargain

works well and blends well

Best value! Super creamy

I love this cream contour, I continue to come back to it. Goes on super smooth, very easy to blend out and cheap to purchase.

Amazing value and great product

This product is awesome - the creams blend so easily and the shades are perfect for my fair-medium skin. I was hesitant about buying a "cheaper" brand as I wasn't sure what the quality would be like and I'm super impressed!

AWESOME

This is an awesome cream contour kit. I love the contour shade because it is kerfect for my skin tone and I love the formula because it blends so nicely and smoothly. The highlighting shades are lovely aswell and I especially like this palette for travelling. Would recommend

Great

this is the best contour kit i have ever used. it works so well and blends really nicely. I also like to use the highlight part as a concealer sometimes as it has a really good coverage and works better than all the concealers i've owned.

Such good value!

I love this palette!! I have combination, oily T-zone skin and this has caused zero issues. In fact, this light-medium option goes so well on my yellow-toned skin. Its super easy to use and the cream consistency is very light on the skin. Its also very buildable and I love the big mirror inside which I didn't even realise it came with! Well priced and a very compact size.

Perfect for me

I have combination skin and most creams contours don't work well with my skin, however, this one is really good. They go on so smooth and creamy and last for a really long time. They also aren't patchy at all which is really important for contour shades. This palette is very versatile and i would definitely recommend it.

Great contouring kit for beginners

This cream contour kit is amazing! I'm fairly new to makeup, and so this is my first contouring kit and I couldn't have been happier that I chose this. It does not only have great colours and blends well, but it's also easy to use and looks so natural.

decent contour, great price

i really know very little about makeup and i'm not that good or well practiced at applying it but i wanted to experiment with a little contour and was after just an entry-level cream option (i graduated from powder - also designerbrands, also good).
this kit is great value, the creams themselves are... creamy and blendable, they're not too heavy so you can go for a pretty light look or build on it for more ~drama~

Great starter kit

This is the first time I've used a contour kit, and I'm very impressed. The bronzer isn't too dark, so if I make a mistake it's easy to blend in. I've been using the highlighter as a light under eye concealer too. It's fab!

Best cream highlighter EVER!!

When I came on here to do a review I was surprised there was no others. Honestly this is such an amazing countour kit, I would even say it's the best I have come across. The colours are perfect and it's so blendable. It's easy to use if your a beginner or a pro. I use this all the time on myself and other people. I have both the cream and powder one and the cream is my favourite just because I like the look of cream contours better but they are both amazing. I have had mine for months now and it's still going strong. It's worth so much more then it costs so it's a real winner!!