Most anti-acne skincare products have been developed with teenage skin in mind. However, the Active Clearing range from Dermalogica has been formulated to address the needs of adult skin instead. Acne treatments for teenage skin can be too harsh and irritating for adult acne sufferers. Dermalogica Active Clearing helps to control the underlying causes of acne without compromising the skin's integrity. Skin is left looking clearer and healthier.
What are the key benefits of the Dermalogica Active Clearing range?
Antibacterial acne treatment range for adult skin
Does not dry skin or leave it feeling tight and dehydrated
Addresses oil production, clogged pores, and congestion
Minimises the frequency and severity of blackheads and whiteheads
Can be used to banish hormonal acne and body acne
Extensive range of treatments, from acne cleansers to clay masks
What are the key ingredients in the Dermalogica Active Clearing range?
The Active Clearing range combines careful cocktails of potent active ingredients with soothing botanicals to clear up inflammation. Salicylic Acid is an exfoliating acid that helps to clear pores. Niacinamide also helps clear congestion and soothes any irritation. Tea Tree Oil is commonly used in the line, as this ingredient's natural antiseptic properties help calm active acne. Antioxidant Zinc Sulfate protects skin from acne-inducing environmental aggressors.
Every product in the Dermalogica Active Clearing range has been formulated without artificial colours and fragrances and is paraben- and cruelty-free.
Who should use the Dermalogica Active Clearing range?
Dermalogica Active Clearing acne products are suitable for those who experience regular breakouts and are looking for acne control. The entire range can help balance oil levels, but specific products are formulated to mattify skin and banish shine.
The range has not been designed with dry skin types in mind. Although this is not a drying range, the products do not deliver the moisture that dry skin needs to be healthy.
How should the Dermalogica Active Clearing range be applied?
The products in the Active Clearing range from Dermalogica have been designed to work in conjunction with one another. One simple treatment will not do the whole job of clearing up acne. Dermalogica recommends you follow a skincare routine with the Active range to feel the full benefits. The Active Clearing Skin Kit has everything you need to get started, including an acne spot treatment, acne cream, and acne mask. However, all the products are also available in full-sized versions to be purchased separately.
Recent reviews on Active Clearing products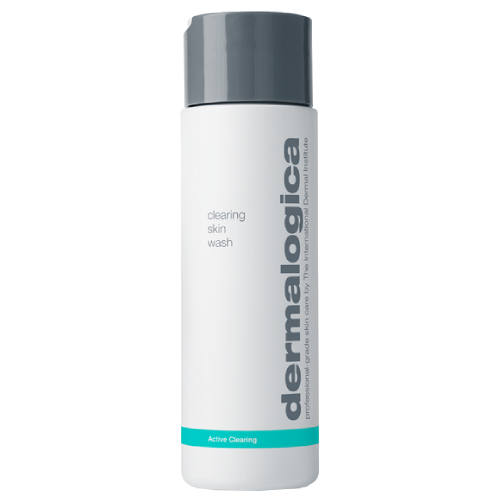 Dermalogica
Dermalogica Clearing Skin Wash 250ml
$62.00
$54.56
Wouldn't buy anything else
I've been using this cleanser for over a year now and my skin keeps getting better and better. I love the light eucalyptus scent and how fresh my skin feels after cleansing. I wouldn't ever considering buying anything else. Only downfall is the packaging as the bottle leaks slightly from the lid and I don't want a waste a drop of this amazing cleanser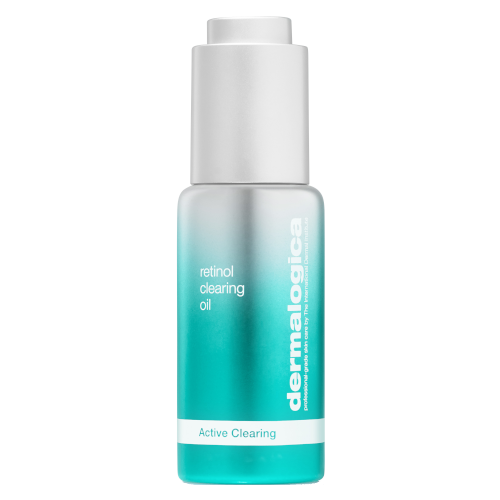 Dermalogica
Dermalogica Active Clearing Retinol Clearing Oil
$129.00
$113.52
Good starter retinol
This is a lovely product that glides on and absorbs well without sitting on the skin or feeling oily. I haven't seen huge results from any Dermalogica product really, other than the micro exfoliator, so I was a bit skeptical and after a few nights using the sample I didn't see any miracle results. Smells pretty strong and I'd invest in a stronger retinol for results, however if be interested to co...
What people are looking for the most