Crown Brush Pro Flat Contour Brush
Questions & Answers
(No Questions Yet)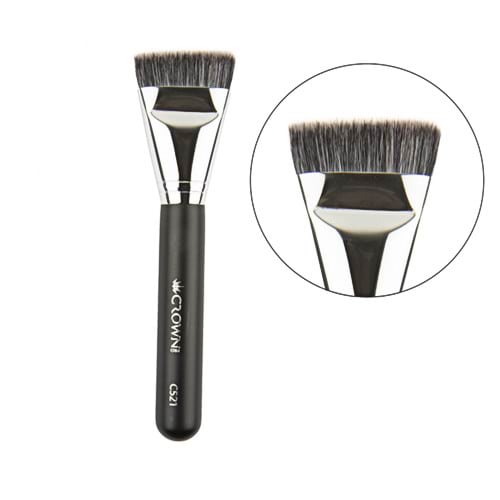 Crown Brush Pro Flat Contour Brush
Get an expert to answer your question about this product!
Ask a Question
60% recommend this product
Most Helpful Positive
Perfect for contouring
Love this brush for contouring, the shape is just perfect. It's soft and blends lines really well
Most Helpful Criticism
A bit hard
I purchased this brush to practice contouring with, but I find that it's the bristles are a bit too hard. It softened after a few uses, but it's still not great. Pretty well priced.
A really good contouring brush.

Works great for contouring gives perfect lines and definition. Great to use.

A bit hard

I purchased this brush to practice contouring with, but I find that it's the bristles are a bit too hard. It softened after a few uses, but it's still not great. Pretty well priced.

Great for chiselling

This is an awesome contouring brush and it is shaped to perfect chisel out the cheekbones. I use this for cream contouring and i've found i need to be careful with the amount of product i use because this brush is to precisely contour cheekbones and so excessive product can ruin the look. I would highly recommend for real contouring.

Didn't work for me

I wanted to love this brush as I'm a fan of most other Crown brushes. Unfortunately, I found this brush was a little too stiff and harsh for applying contour. The shape applies a sharp contour line but the brush isn't really capable of blending in the contour so you're left with a very unnatural looking application. Not my favourite but may work for others.

Great

Good quality brush especially for the cheap price. I dont find much use for a brush this shape but it could be useful for chiseled cheeckbone contour.

Perfect for contouring

Love this brush for contouring, the shape is just perfect. It's soft and blends lines really well