Crown Brush Pro Blending Fluff Brush
Questions & Answers
(No Questions Yet)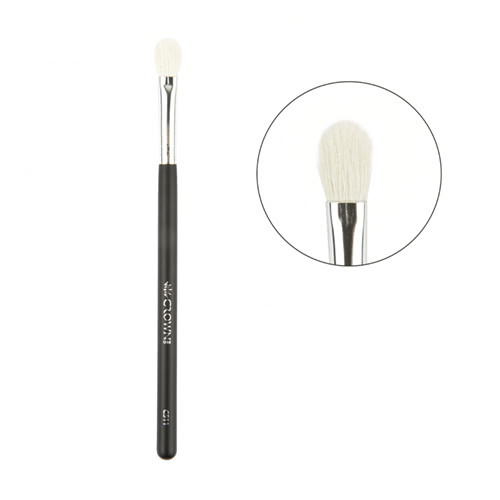 Crown Brush Pro Blending Fluff Brush
Get an expert to answer your question about this product!
Ask a Question
100% recommend this product
Most Helpful Positive
Love it!
I love this brush. It's very soft and makes blending shadows a dream. Highly recommended.
Love it!

I love this brush. It's very soft and makes blending shadows a dream. Highly recommended.

Beautiful brush

This brush is very soft, it' applies the product evenly and blends well. I love the soft feel, I would use these brushes for everything, I have bought two and will buy again

Luxurious

This is the second crown brush I have bought , I am going to purchas3 another as they can be used for all eye make up application. Just a beautiful brush to use

Great blending brush

This brush is great for blending out pigmented shadows. It makes the colours blend seamlessly into one another and honestly I think this product is a dupe for some other high end brushes in terms of quality and appearance. Very soft bristles that don't scratch sensitive eyelid skin.

Very similar to MAC 217 brush

I have put this brush next to my MAC 217 eyeshadow brush and they are very comparable, this is obviously much cheaper. Great for applying and blending eyeshadow on the crease. I haven't had it long but I haven't noticed any shedding and it seems good quality. I've had my MAC brush for years so time will tell if this will last as long but so far I'd say it's better than my Zoeva eye brushes.

Only eye brush you need!

I often do my entire eye look just using this brush! The shape is very versatile you can use it to blend, apply colour softly or pack it on. I own 3 of them!

Eyebrow brush

Hi I love this brand of brushes they so easy to use and precise in apply my makeup and I definitely would recommend this product.

okay

Good brush for blending eyeshadow in the crease though i find that the bristles are a bit rough and not as soft as other brushes i have used. Despite this it does work well and does the job.

Brilliant for blending shadows

This brush is awesome for blending eyeshadows. I generally use it to blend in my transition shade but it can be used for multiple applications. The bristles are soft and fluffy and ensure that you get no harsh lines showing in your shadow application.

Great

Good blending brush. Very fluffy, bristles stay in place and don't fall out so overall high quality brush.

Great brushes

Comparable to MAC 217, slightly softer and half the price. Not much more to say than, buy a couple and you'll always have perfectly blended shadows.

LOVE

A fabulous brush for a fabulous price. Could do a whole eye look with it. Absolutely love. So fluffy and blends shadows out beautifully

AMAZING value

This brush is mixed goat hair which is great for blending out eyeshadows, and is priced as really affordable and accessible to everyone. I'd say this is almost better than the MAC 217S which is 3x the price, except the handle isn't as sturdy -- still super robust though.

Great

Such a soft fluffy brush that blends like a dream.

Great brush!

I have 2 of these now, they are such great brushes. I have one for work and one for personal use and will eventually be getting more!