Why use five products when all you need is one? Life is complicated... keep it Cinch! Say yes to more of the fun things in life and save time by letting Cinch Face Cheat take care of your complexion.
This easy-peasy spray moisturises, protects your skin from environmental aggressors, illuminates, minimises pores, and primes your skin all in one!
When you're living life on the go you need all the help you can get. That'ss where Cinch facial mist comes in. Skincare that is quick, with multiple benefits, to get you out the door even faster.
Quicker skincare. Longer-lasting hydration. Brighter glow. Less makeup. Smoother skintone. It's all Cinch.
Adore Beauty is an official stockist of Cinch.
Recent reviews on Cinch products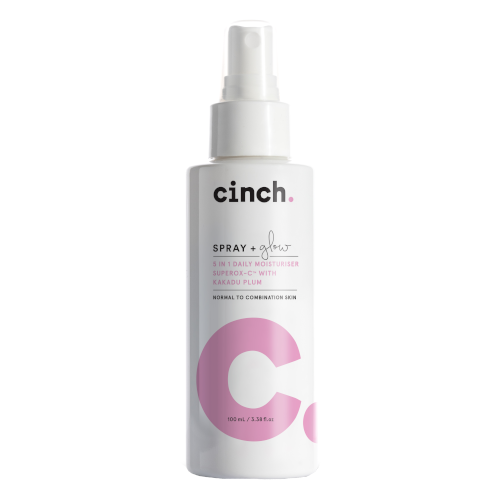 Cinch
Cinch Spray + Glow 100ml
$39.95
Nice addition but not a replacement
I won't be ditching my moisturiser but this is definitely a nice mist to hydrate skin just not the miracle product it claims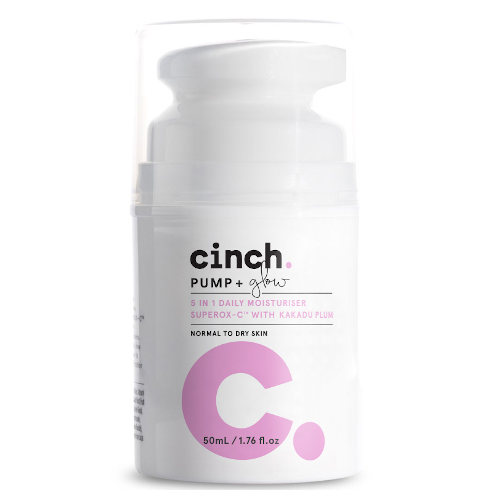 Cinch
Cinch Pump + Glow
$39.95
So good!
I loved this moisturiser, it genuinely makes you glow and it's nice to have a 1 step prime + moisturise. The only reason I haven't purchased it in a while is because I'm not going anywhere so not wearing makeup.