Whether you're looking to soothe the skin, promote elasticity or diminish dryness, we have a body treatment that will do the trick. With skin concerns varying from cellulite to keratosis pilaris, you can be sure we've got something for everyone, and that includes sheet masks for butts!
Our Favourite Body Toning Treatments:
There are plenty of techniques and routines designed to firm and tone your body. While a combination of good diet and exercise makes it easier, incorporating a healthy amount of exfoliation and hydration will also help keep your body firm and smooth, and help keep cellulite at bay.
Start your cellulite treatment at home with the asap revitalising bodyscrub, which works to buff away dead skin cells. This is one of the best body scrubs for cellulite as it uses AHAs to renew the skin and promotes collagen production.
Our favourite anti cellulite gel is The Chemistry Brand Hyaluronic Concentrate, which is a highly concentrated dose of Hyaluronic acid which improves hydration and elasticity.
If you want to go the extra mile to keep things super firm (and bouncy), the Aceology Cheeky Butt Mask Trio will take care of you better than your best anti cellulite oil or toning cream!
Our Favourite Stretch Mark Treatments:
Dealing with stretch marks can be a relaxing and rehydrating experience with the right products in your collection.
The Biologi Bf Hydration Body Serum is an impressive and natural cellulite and stretch mark treatment, as antioxidant-rich Finger Lime helps hydrate the skin, preventing lines and dimples.
This product is also 100% safe to use while pregnant and on babies, and is perfect for nappy rash!
The Aesop Geranium Leaf Hydrating Body Treatment is an intensively hydrating stretch mark oil that makes stretch mark removal a luxurious experience. Infused with Sweet Almond Oil and other botanicals, this treatment makes a glorious massage oil or belly oil.
Our Favourite Keratosis Pilaris Treatments:
Keratosis Pilaris, otherwise known as those little bumps on your arms, can be hard to shift. While they're nothing to worry about, we understand that they might be getting in the way of your smooth skin goals.
Our go-to Keratosis Pilaris arms treatment is the Alpha-H Liquid Gold Resurfacing Body Cloths, which help unclog the follicles on your arm with Glycolic acid and botanicals.
We also recommend the asap clearskin bodygel both AHAs and BHAs to help reduce and heal breakouts on your body.
Showing 20 products of 135.
---
Body Treatments, articles & community
Recent reviews on Body Treatments products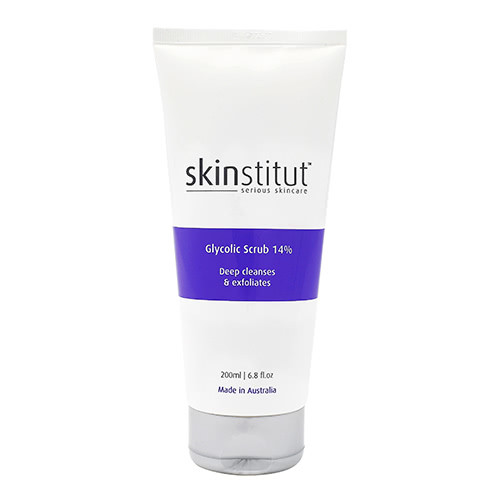 Skinstitut
Skinstitut Glycolic Scrub 14%
$49.00
$34.30
Definitely not for sensitive skins!
I'm not sure why this is marketed as a gentle exfoliant as it definitely isn't! Tried this and my skin was red for a few days afterwards and I am used to active skincare. The texture is just too granular and rough plus the smell is just not for me AT ALL. Ended up using this on the body to use it up and it did a good job there.
Top Body Treatments brands
What people are looking for the most