Shop Atoderm - Very Dry, Sensitive Skin
---
BIODERMA's Atoderm range is the answer to very dry to atopic sensitive skin. This intensely repairing range is designed to restore the hydrolipidic film of skin severely lacking moisture and lipids. Skin that is uncomfortably tight, flaky, dry and sore can benefit for the Atoderm range, as it includes products across cleansers, serums, moisturisers and treatment products.


All BIODERMA products undergo a rigorous development process, with only the purest active ingredients included and clinical trials performed to ensure efficacy. BIODERMA's mission is to improve the skin's tolerability and boost its resistance external aggressors. They do this through the development of a unique patent: D.A.F., Dermatological Advanced Formulation. They only use the necessary ingredients, that are pure, and combine them with molecules that are already found in the skin.

One of the most popular products within this range is the Bioderma Atoderm Ultra-Nourishing Cream. This product is an insanely rich moisturising and skin strengthening cream designed to be used daily on even the most sensitive, dry skin types. The Bioderma Atoderm Nourishing Cream is the perfect daily moisturiser for face and body and can be used by the whole family. Moisturise, soothe and strengthen the skin's barrier with this face cream.


Help repair damaged skin and dramatically boost moisture levels with the Atoderm range.



Adore Beauty is an official stockist of BIODERMA.

Buy now and pay later with AfterPay.
Recent reviews on Atoderm - Very Dry, Sensitive Skin products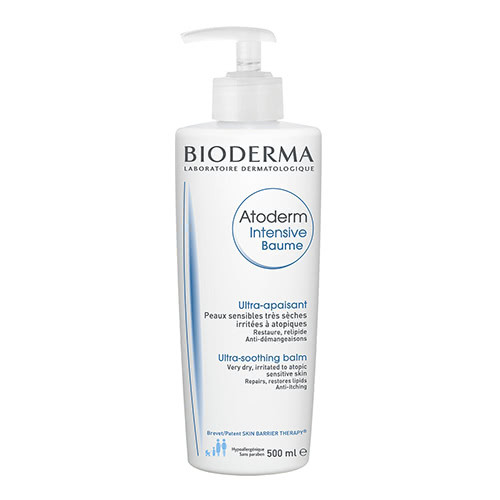 BIODERMA
Bioderma Atoderm Intensive Balm 500ml
$47.99
Best quality cream I've ever used
I am so happy to discover the Bioderma range. I can feel the quality when I put this cream on and it leaves my skin feeling great! It's kept my skin blemish free while still providing much needed moisture to my dry skin.
What people are looking for the most