Barry M face products include primers, contour creams, highlighters, concealers, and a collection of cosmetics that will help you create a daring look for any occasion.
Barry M has built its cult reputation on its boldness. Known for using vivid colours in its quality products at affordable price points, this brilliant beauty brand will put you in the mood to shine.
These beauty products by Barry M will help you achieve a look many will attribute to a professional makeup artist. Primers, concealers, and highlighters are made to work seamlessly together, blending easily into the skin for a flawless, even complexion.
Our customers love the Barry M Ready Set Smooth Loose Finishing Powder. Made for all skin types, with special oil-absorbing qualities, this translucent powder leaves your skin looking fresh and shine free. This finishing powder is great for camouflaging skin textural irregularities.
Barry M Glitter Rush Body Glitter is a favourite among those who love a good night out. Get your sparkle on for a festival or a big party with this body glitter in gorgeous jewel tone shades. The Barry M Glitter Fixer Gel secures your glitter in place.
Since its conception, Barry M has stuck by its cruelty-free philosophy. None of its products - past or present - have ever been tested on animals. All face products are vegetarian-friendly.
Give yourself a photo-worthy makeover with these Barry M face products. Shop primers, concealers, foundations, and so much more online at Adore Beauty. Buy now to pay later with Afterpay.
Showing 12 products of 12.
---
Recent reviews on Face products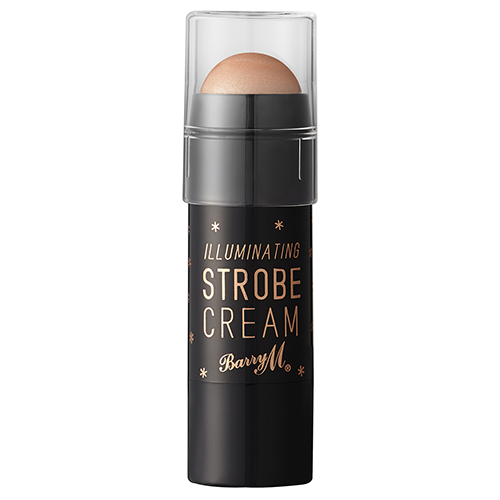 Barry M
Barry M Illuminating Strobe Cream
$9.95
Great highlighter
Was curious to try this after having tried the Barry M iced bronze highlighter. This is an excellent highlighter, especially for the price. I have olive skin, so I still prefer the iced bronze overall, but this still works well to give me a light glow. I like to keep makeup in multiple handbags for touch ups and at this price this is great for an on the go product.

Barry M
Barry M Chisel Cheeks Contour Creams Duo
$18.95
Excellent contour sticks
I have been wanting products that make contouring really simple and straightforward. This product is amazing and so easy to use. The colour is perfect. I suit cool toned colours and this is perfect for me. It is really easy to blend. I prefer to use the Barry M strobe products for highlighting than the highlighter stick that comes with this, but it's worth purchasing this for the darker colour alo...