Barry M Gelly Nail Paint Black Cherry 10ml
Official Stockist
FLAMMABLE

This item is flammable therefore postage is restricted to Standard Post within Australia
Questions & Answers
(No Questions Yet)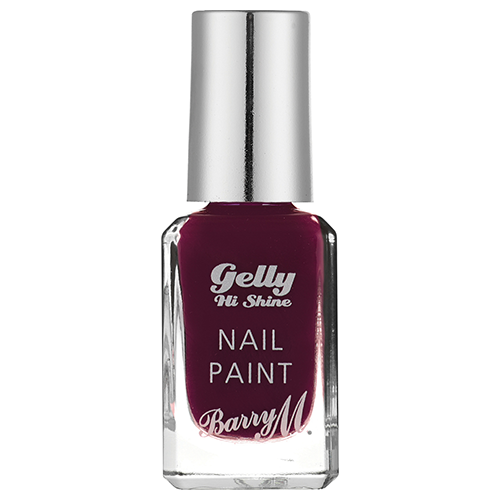 Barry M Gelly Nail Paint Black Cherry
Get an expert to answer your question about this product!
Ask a Question
100% recommend this product
Most Helpful Positive
Bold
This is a beautiful and bold polish that dresses up any look. Love this polish!
Bold

This is a beautiful and bold polish that dresses up any look. Love this polish!

Excellent colour

Very cool colour, goes on thick but looks better with two coats, very good price, great for a night out

Excellent quality

Barry Ms nail polish is very good quality. They last quite awhile without chipping, which is unusual for me. This colour is also absolutely amazing! Perfect for autum

Great polish, lasts on my nails for ages!

I was genuinely surprised by the quality of these Barry M Gelly Paints, they are opaque with two coats and rarely chip or flake. I've had a better experience with these than OPI or other pricier brands of polish. Black Cherry is almost black with two coats, a subtle change from straight up black. Looks like a gel mani at a fraction of the cost. Highly recommend it!

Wintry shade

Thick and glossy formula. The colour is a rich burgundy that's perfect for winter time

The best!

These nail polishes come out thick and glossy so no need for multiple coats. This colour is incredible, the perfect dark winter colour!

Great

Good nail polish. Lasts pretty well and doesnt chip super easily. Only need a couple of coats

Love it.

This is a seriously brilliant nail polish. One- Black Cherry one sexy glossy colour. 2-Super easy to apply, it just glides on and 3- it has amazing staying power. I've had it on my toes for 3 weeks and it's still looking fab. 4- vegan, what more do I have to say.

so sexy

This colour is so sexy and deep and makes me feel so sophisticated wearing this. Does not chip easily and lasts well. I love this colour so much is so classy.

Vampy!

Perfect vampy shade to wear during the colder months, and looks even greater paired with a vampy lipstick or black clothing. Barry M polish formulas are great. Smooth, opaque with a decent amount of wear time before it starts to chip. Best of all they're cruelty free! Highly recommend.

Glossy and thick

Really great colour , comes out thick and glossy. Super easy to apply , brush seems a little thicker then other brands so covers most of you nail in one swipe.

Glossy

These gelly polishes are the best! Nice colour, needs a few coats to get it there.

Yes!

Omg yes! Such a beautiful and vibrant colour. Looks bold on.