Barry M Gelly Nail Paint - 20 Rose Hip 10ml
Official Stockist
FLAMMABLE

This item is flammable therefore postage is restricted to Standard Post within Australia
Frequently bought with
Please wait while we find a match
Questions & Answers
(No Questions Yet)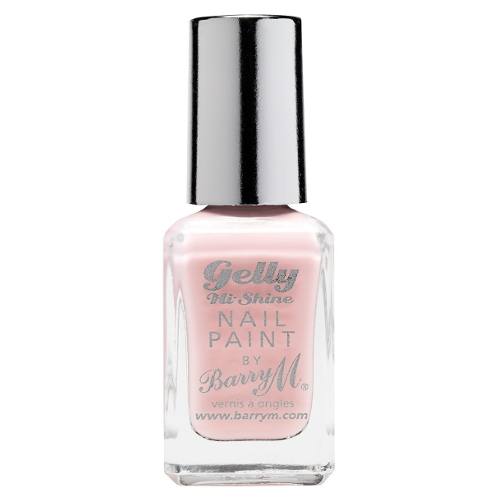 Barry M Gelly Nail Paint - 20 Rose Hip
Get an expert to answer your question about this product!
Ask a Question
100% recommend this product
Most Helpful Positive
Fav
This is one of my favourite nail polish shades
Fav

This is one of my favourite nail polish shades

Rose

This is a gorgeous rose polish, looks so pretty and compliments any look

Pretty shade

Nice nail colour that you can wear as sheer or layered up for a thick colour, very good price and a very nice neutral, wears well chips after a few days

Rose hip

Girly pastel shade that is super glossy and thick. The polish lasts a week with zero chips on me

Super cute !!

I've always been a fan of pastel shades but however whenever I go to paint my nails that shade, they would not turn out how I want it too. They bring too much attention to my nails.. in a bad way. However I find that with this polish, since it is a glossy formula and is a bit on the sheer side, I am able to build up to opacity to the intensity I want and I'm loving the look of it on my nails.

Love

Love this shades so gorgeous and complimentary

Loving this nail polish

I was looking for a vegan nail polish that had shine and staying power and Barry M fits the bill. Rose Hip is a lovely soft pink that if applied as a thin first coat is sheer but with a second coat it will become a solid glossy pink. The polish lasted a week without chips for a week but then I had to take the colour off for work, so it would have lasted longer.

Fave!

This is my ultimate fave. So easy to apply and great colour.

Perfect pink

Pretty colour and great finish

Cute

Gorgeous colour and the perfect formula, looks very professional.

Beautiful baby pink

Love this baby pink colour. It's perfect for spring. This formula is so easy to apply and gives a gel effect finish.

Gorgeous

Will use this polish for life, people always ask where I get my nails done whilst wearing this. Prettiest colour and gel like finish.

great!

This is such a great product for the price!! The colour is soso cute aswell

Value

Amazing value for this polish. I really wasnt expecting much given the price but this is such good quality.

Such a great nail product

Comparable in quality / staying power to OPI, for half the price. Love it!