The hunt for smooth, blemish-free skin can seem like an endless endeavor, but with Avene's Cleanance line, you'll be in the clear in no time! While many acne lines utilize harsh detergents and intense chemical treatments to clear up your skin, Cleanance takes the opposite approach, providing a line of acne products that are not just intended to clear the skin, but also calm it, clearing up blemishes without drying, irritation, or inflammation.
While most product lines designed to fight acne and oil are intended for use by teens and young adults, Avene's Cleanance line is specifically formulated to address the concerns of those with adult acne. When the skin is compromised in adults, it tends to bounce back less quickly, making harsher options often too stripping, drying, and irritating for most adults to use. Avene focuses on not only getting rid of breakouts, but also on providing soothing options that will minimize visible signs of aging in addition to acne.
Each product in the Avene Cleanance line is formulated with Avene's superstar ingredient, Avene thermal water, which has been providing healing and nourishment since the company's beginnings in 1874. Clinically proven to calm, soothe, and reduce inflammation, thermal waters are the key to clearing up breakouts without stripping or dehydrating the skin. This revolutionary ingredient is helpful for not only simply calming and soothing normal skin, but in maintaining a healthy pH balance in more compromised skins, including those with extreme sensitivity and serious conditions like psoriasis.
The Avene Cleanance line contains a number of proprietary ingredient complexes formulated by Avene to clear skin without stress. The Cleanance gel cleanser starts your routine off beautifully by providing a soap-free cleanse, preventing the drying effects of soap from unbalancing the skin's delicate pH. The key ingredient here for acne and oil prevention is monolaurin, an ingredient that helps to minimize and inhibit overproduction of oil. Monolaurin appears throughout the line, keeping skin soft, balanced, and shine-free.
Other ingredients that set the Cleanance line apart from other oil control and acne lines on the market are Diolényl®, X-Pressin™, and Retinaldehyde. Diolényl® helps to prohibit bacterial proliferation on the skin's surface, minimizing redness and reducing the frequency of blackheads and breakouts. X-Pressin™ helps to visibly smooth skin's texture and prevent scarring or hyperpigmentation from acne marks. Retinaldehyde, a derivative of vitamin A, helps to stimulate cell turnover, reducing the visibility of pores, scarring, and providing the anti-aging boost vitamin A is best known for.
Check out the options available from this unique problem-solving line for smooth, acne-free skin solutions designed to be safe and soothing for even the most sensitive skins. Avene's Cleanance line is your perfect sensitive skin acne solution!
Recent reviews on Cleanance products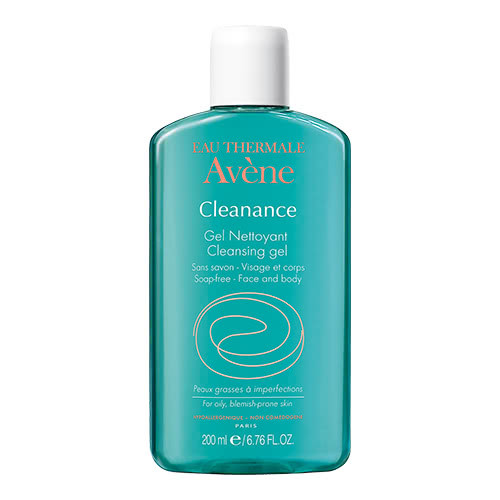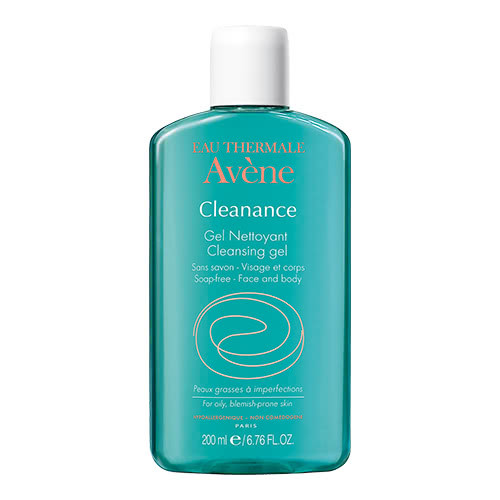 Avène
Avène Cleanance Gel
$24.95
Doesn't help with acne
This is just okay. I have oily, sensitive, acne prone skin. It doesn't help with acne but it also doesn't irritate my skin. May be it will work for people who don't suffer from acne.
What people are looking for the most