With the highest concentrations of chirally correct ingredients, Aspect sources the highest quality possible from the world's best pharmaceutical and bio-technology companies. Wherever possible, Aspect Australia uses certified organic ingredients free from pesticides, parabens, perfumes and dyes.
Why should you use products from Aspect Skincare?
Aspect uses cosmeceutical technology (in essence, the formulas are a combination of cosmetic and pharmaceutical properties), meaning that all products contain:
Clinically-evaluated properties to ensure maximum efficacy
No animal testing
No SLS, harsh preservatives, artificial colours or fragrances, propylene glycol and formaldehyde-releasing agents
A high concentration of active ingredients
Fragrance-free, pure essential oils
How does Aspect Australia Skincare at-home range compliment my salon visits?
Aspect's skincare is designed to complement peels, laser or any other service you may have received at a salon. Whether your concern is hyper-pigmentation, oiliness, congestion or ageing, these superior products deliver professional results and may be used pre- or post-treatment (consult your beauty therapist first).
What are the most popular Aspect Skin Care online products?


Popular Aspect skincare products include Aspect Extreme C 20, which isn't just brimming with vitamin C, but other anti-oxidants, amino peptides and botanicals, too. Aspect Extreme C 20 helps to combat pigmentation, wrinkles and sagging on even the most sensitive of skins. Meanwhile Aspect Red-less 21 brings back that youthful, clear look - in only a few drops, your complexion will appear even-toned, irritation-free and relaxed, thanks to its powerful blend of vitamins, natural extracts and bio-active Sea Buckthorn oil. Struggling with acneic, combination or greasy skin? Then Aspect Jungle Brew is just what you need. It helps to balance oil production, without dehydrating, for a more matte, clear and soothed complexion. Imperfections look less pronounced and your skin will adore the certified organic ingredients.
Adore Beauty is an Aspect Skin Care Stockists.
Showing 4 products of 44.
---
Recent reviews on Aspect products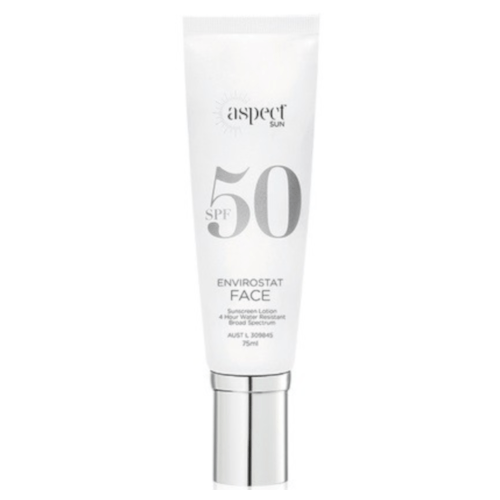 Aspect
Aspect Sun Envirostat Face SPF 50 75ml
$38.00
New fave
Leaves a nice satin finish and smells like fresh bananas YUM. Not too heavy (I use four pumps), well priced and takes over my other faves from ultraviolette. Also it didn't pill under make up - I use a beauty blender so not sure what others used who experienced pilling.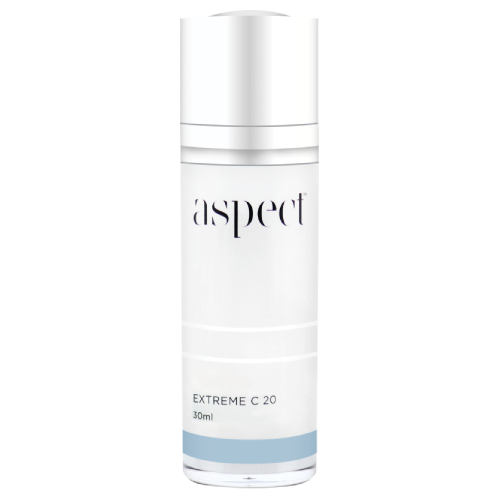 Aspect
Aspect Extreme C 20
$135.00
Results in long term
I have been using this for several months and only saw results after a few months. My skin looks brighter. However I didn't notice much improvements with my fine lines.