Aesop's Parsley Seed range is an antioxidant range designed to clear and protect the skin with this key ingredient.
With significant restorative properties Parsley Seed Extract is said to help hydrate, smooth and rejuvenate the skin.
With a wide range of toners, serums, creams and exfoliants, you can make a complete skincare set with this collection.
Showing 14 products of 14.
---
Recent reviews on Parsley Seed Range products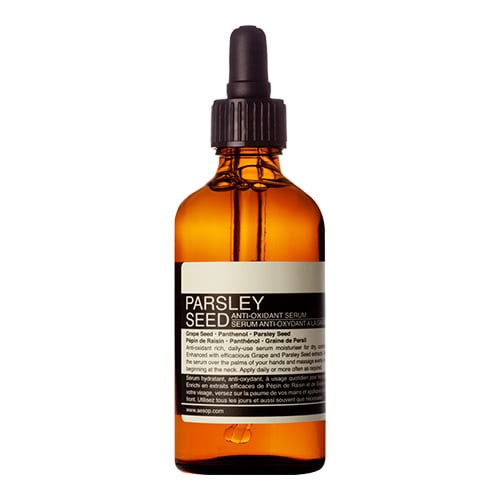 Aesop
Aesop Parsley Seed Anti-Oxidant Serum 100ml
$83.00
One of my favourite from aesop
Love how this product feels on my skin. A bit more on the stickier side but the aloe is very soothing especially during summer. It works well on my sensitive and acne prone skin too, helps calm down the redness and inflammation. Huge size too which means this is probably the most affordable entry product from aesop! love it, i'm on my third bottle!.
What people are looking for the most