Adore Beauty Rewards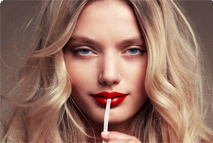 What is Adore Beauty Rewards?
Adore Beauty Rewards is a special member-based rewards program for our customers. It's free to join, and you can sign up today.
How does Adore Beauty Rewards work?
If you're signed up as an Adore Beauty Rewards member, you'll receive exclusive offers and bonuses to reward you for shopping with us. Keep an eye
on your email inbox – these offers vary from special discounts, sneak peeks of new product launches, and freebies like bonus samples and deluxe
trial sizes.
When will I receive the emails?
If you're a new customer (or haven't registered with a password before), you can sign up here.
If you already have a login for the website, just log in to your account and make sure you've ticked the box under the "Adore Beauty Rewards" section.
Make sure you add service@adorebeauty.com.au to your Address Book or Contacts, so that you don't miss out on anything arriving in your inbox.