3INA The Cream Eyeshadow 3ml
Questions & Answers
(1 Question)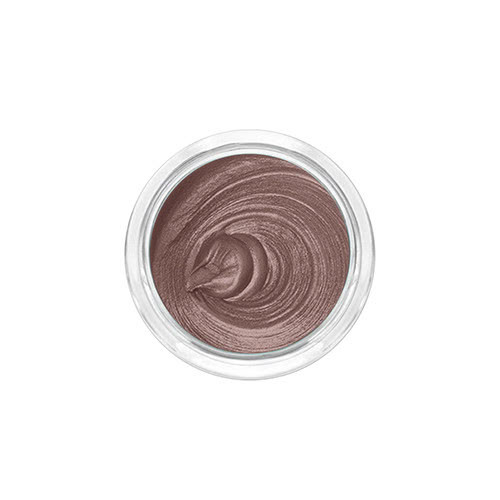 3INA The Cream Eyeshadow
Get an expert to answer your question about this product!
Ask a Question
93% recommend this product
Most Helpful Positive
Love
Love these cream shadows, all super bold pigmented colours. Highly recommend!
Most Helpful Criticism
CREAM EYESHADOW
These make a great eyeshadow base that doesn't move (on me). I have soft linen and it makes a great base or us good on its own for a nice clean lid. Will be buying more colours.
Longwearing

Love these for an effortless eyeshadow look. The metallics make it look like you tried harder than you did. The formula is creamy and pigmented. Stays all day. Wish AdoreBeauty stocked some matte shades for variety.

Very Convenient

I must say this is not the most pigmented cream shadow I've used, however, I find that this product lasts quite a long time on the eyes. For this reason, I have started wearing this as a base underneath my powder eyeshadows and I find that it enhances the shadow due to its shimmer pearlise finish. On days when I opt for a quick and easy look, I use this on its own all over the lids and it just makes my face look more alive :))

Shimmery

Shade 313 is my absolute favourite cream eyeshadow. It's so creamy and shimmery - kicks up my eyeshadow look another notch. It's a beautiful gold-bronze shade - good for tan skin

Perfect colour

I love eyeshadow creams and easy to apply and loving this colour at the moment

So good

Such a good eye shadow that's great value too

Candy pink

I love the shade Candy Pink, it looks so sparkly and pink on my eyes. Super easy to pat on with my fingers, and lasts all night.

Love

Love these cream shadows, all super bold pigmented colours. Highly recommend!

nice and creamy

I love cream eyeshadows and these feel nice and creamy on the lids and I love how they are waterproof

I'm obsessed with the "Medium Violet" shade

Great for when you want to do something different with everyday makeup. Come in a cute tub too.

LOVE

Easy to apply, no crease formula - thank you! Similar to MAC paint pots - great to wear on the eye for work or add as a base to a smokey eye

Easy and longwearing

Love these cream eyeshadows to swipe all over the lid. They look so effortless and stay put all day long. Honestly, I might even call them a dupe of MAC paint pot.

Good

It goes on easy and has a lovely creamy texture. It looks lovely when on, especially when the light hits it as you can see it shimmering. It stays on for hours, (wore it for over 7 hours and still looked great after all that time), and it didn't smudge.

Mama Flex

MAMA FLEX KNOWS WHAT'S GOOD. Not my favourite thing for lids but Flex Mami uses this all the time so I tried it. It's GOOD as a base and also really VIBRANT colours. Love it! So nice!

Insane!

Absolutely love these, they're super long lasting on my oily hooded eyelids and come in heaps of amazing colours (I own about 9 of them). You will need a proper eye makeup remover to get them off (I use the 3INA one) as they're waterproof/smudge proof. I once had it on my eyes for 36 hours and it didn't budge. 10000% recommend.

CREAM EYESHADOW

This eyeshadow is Pigmented and absolutely flattering shade on Asian skin. Trying the other shades soon! It's slightly pricey but if you regularly use eye shadow - the investment is worth the pop. They have a wide range of colors to choose from as well.

Great

Easy to apply, no crease formula - thank you!
Silky smooth, creamy texture and glides on just right.

CREAM EYESHADOW

These make a great eyeshadow base that doesn't move (on me). I have soft linen and it makes a great base or us good on its own for a nice clean lid. Will be buying more colours.

Tricky for a Novice

I think I need to be shown how to apply this properly because every time I try I struggle. The fact that it doesn't budge means it's even hard to fix up when you over do it. Love how pigmented it is though, the colours are great.

Ok

The eyeshadow is very creamy ,smooth and pigmented .

Amazing Quality!

Very creamy formula of eyeshadow, which I love! Doesn't crease easily and lasts the distance. I also love the shades!

Creamy and Pigmented

So creamy and pigmented! Great for layering or all over the lid, my only qualm is that I wish there were more colours!

Amazing!

I'm new to cream eyeshadows but this brand has made a great first impression! They are so easy to apply, yet quick drying also and the shades are gorgeous.

Creamy eyeshadows

Recently discovered my love for cream eyeshadows and these work great. The formula is creamy, pigmentation is good and it feels comfortable on.

Lovely dewy finish

Shades are very deep and so smooth to apply. Definitely stands out at night with the dewy,wet-look finish!

Great

Great eyeshadow, love the colours and how it looks on. Lasts a good amount too.

Pretty good

These are so fun to use and create such an exciting look! Really easy to apply and super pigmented

Great

Love these cream eyeshadows. So buttery and a great range of pigmented shades.

loveeee

these are so buttery and amazing! blends really well (I just use my finger) and creates a bold and eye-catching look! Great colour range too

Impressive

I am thoroughly impressed with this cream shadow very buttery making it is easy to blend but you better be quick as it does dry fast once set stays put.

Gorgeous

I have never tried cream eye shadows before this product so I wasn't quite sure what to expect. The product was so pretty and really easy to apply. It didn't leave my eyelids feeling sticky or tacky like I thought it would.I found it stayed on the entire working day without any need for touch ups. A little goes a long way so the eye shadow will end up lasting a long time. I only have positive things to say about it. It is affordable and very beautiful.

Best!

Doesn't move! Applied with my fingertips in the morning 630am came home from a full day of work and being to dinner with friends and movies with a few walks in the heat, and didn't move! no creasing at all and easily removed! love it!

Soooo worth it

3ina's cream eyeshadows are honestly my holy grail. I have about 7 different colours and they're so easy to apply. Applying them with your finger works best as it lets the formula get warm to apply smooth and creamy. It sets almost immediately and is such a quick fix for the morning I wear it nearly every day.

Doesn't budge!

As someone who definitely isn't a morning-person, I'm something of an accidental connoisseur of cream eyeshadows. I love how easily they blend out, and that they're a complete look with a single product - and that the best ones don't require brushes.

My eyelids are both slightly hooded and can get pretty oily throughout the day, so I've become a bit particular. There are two high end brands that I habitually purchase, and everything else has been disappointing.... until now.

3INA (pronounced Mee-nah apparently?) make some of the most interesting shades of cream eyeshadow I've seen in ages, in the most tenacious formula.

This is the type that once it sets, it's set for good - you can blend it very easily before that point but after, you've got an eyeshadow locked in place all day. I can see how that might be a negative if you prefer a look that wears down throughout the day, but honestly? This is SO refreshing! Most brands, my eyeshadow is 90% gone by mid-day.

Highly recommended! And incredibly inexpensive for how long lasting this creamy eyeshadow is.